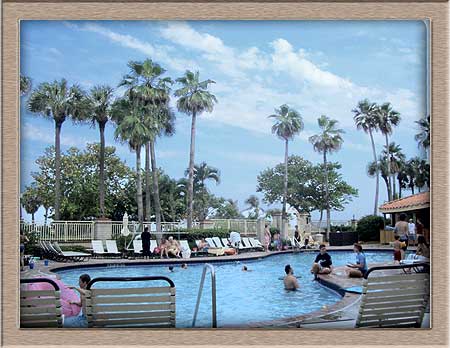 Surfing Safari
I see Jim through the windshield of a giant SUV and wave.
He sees me, shouts "Mister Chuckerrrrrr!", cuts across three lanes of traffic and stops in the arrivals area of Southwest Airlines. He climbs out of a Chevy Tahoe, gives me a hug, stows my bags in the back and returns to the driver's seat while I scramble inside.
"Marsha, meet Mister Chucker!" Jim says to the lady riding shotgun.
"Nice to meet you, Mister Chucker."
Marsha is a brown-skinned 25-year-old from Belize with laughing eyes, full red lips and a shapely figure.
"And this is Halle Berry," Jim says laughing. Sitting next to me is a reserved woman, in her mid 20's, wearing a white chambray button-down shirt and gold feather earrings.
"My name is April," she says emphatically. "And Marsha's my best friend."
"I hope you didn't have to wait long."
"Not at all," Jim says. "We picked up April, circled round the airport and there you were."
He drives out the terminal, misses an exit and mumbles "what the fuck." Then he tells us to hang on tight as he drives the rental over a concrete curb, across a grassy median and back on track. He revs the V-8, punches it to 90, says "Let's Party!" and leaves Fort Lauderdale Airport in the dust.

Room 627 of the Embassy Suites Resort at Deerfield Beach is located near the top of a massive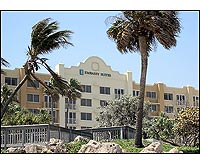 U-shaped orange and yellow building, high above a kidney-shaped swimming pool, hot tub and flagstone patio.
Beyond the resort's cast iron fence is a quiet frontage road edged with lush, tropical vegetation overlooking a beach dotted with mounds of sharp, volcanic rock. The warm, baby blue waters of the Atlantic Ocean turn indigo as they deepen and reach into the horizon.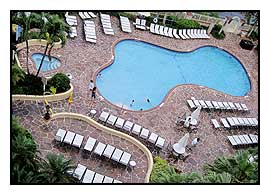 A gentle breeze enters the room through the sliding glass door. A narrow balcony juts a couple feet into the air, guarded by an iron railing.
I'm sharing this suite with Marsha and April and sleeping on the sofa bed in its living room adjoining a large bathroom. The "girls" have claimed the bedroom with its two queen beds and a private lavatory.
Marsha is the type of person who drinks hard, gets tattoos, refuses to wear a seat belt, walks barefoot, can open a bottle of beer with her teeth and says exactly what's on her mind. She is a forceful, headstrong girl who got into it with the bartender when he asked her to stop dancing on the table and put on some shoes.
April carries herself like a sophisticated fashion model and really does look like the actress Halle Berry. She is good about keeping Marsha in line but awkward when she interacts with Jim and the children. She tries her best to fit in but this is not her element.
Jim has his own suite down the hall. He has brought along his kids: 10 year old Ashley and 13 year old Brian. Twenty-eight year old Sasha is also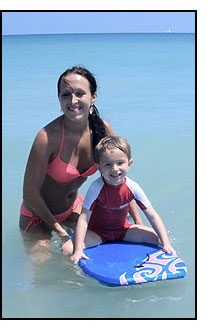 sharing his suite, along with her four year old son, Andrei: her Diamond, as she calls him. Sasha has a thick Russian accent and a slim, athletic figure. She has an aristocratic profile, pale white skin and a narrow face. She is the spitting image of Frida Kahlo when she has a flower pinned into her long brown hair.
On the third floor is Bonnie, Jim's high school sweetheart. She is sharing the suite with her two well-mannered sons, 13 year old Deven and 17 year old Tristan. The older boy has brought along his girlfriend, Gisele.
Bonnie is a spunky, all-American girl with bright red hair. She is five foot tall, 95 pounds and wears a shiny gold cross around her slim, freckled neck. Bonnie, the boys and Gisele drove all the way here from Chicago, unlike the rest of us, who flew.
Jim has just turned 50, Bonnie is 52 and I am 54.
We have all gathered in Deerfield Beach to bask in the Florida sunshine, swim in the warm ocean currents, enjoy each other's company and dine on some of the best food money can buy.

I awoke the next morning at 8 a.m. and went to the resort's restaurant which features an all-you-can-eat, complimentary breakfast buffet. My Belizean roommates were fast asleep, hung-over from the night before.
I didn't have the proper identification card to enter the restaurant. A lady named June was checking names and looked like she would have preferred to be anywhere but guarding the buffet on a beautiful Sunday morning. I chatted her up, sympathized with her fate, and assured her I must be on some list ? somewhere. She finally relented and let me in.
I spent the next half hour enjoying an "everything omelet" with a large serving of bacon, hash browns and slices of seedless watermelon. I had to wait in a long line until my turn came around and then my omelet was custom-made by a friendly black man from the Caribbean who was preparing five of them at a time. I consumed enough cholesterol to kill an elephant, ate a ton of carbohydrates and washed it all down with ice cold guava juice.
I wasn't going to wake Jim, Bonnie, or anybody else because we had consumed lots of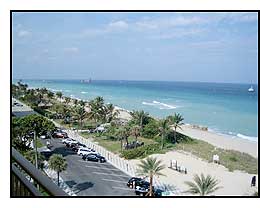 drinks after we arrived, starting with the two-hour "Manager's Reception" when everything was free. I went back to my room and wondered what I was going to do next.
When I opened the door I heard the phone ring. It was Bonnie and she wanted to know if I would like to go to church. I accepted her invitation, having nothing else better to do.
We met at 9:30 a.m. at the breakfast buffet where I watched Bonnie and her kids wolf down a healthy meal while I enjoyed a steaming hot cup of coffee and another tall glass of guava juice.
I saw Sasha enter the room and rushed to her side so that I could show her the wonders of the buffet. She didn't seem to mind waiting in a long line for an omelet but she was shy about instructing the chef on how to prepare it. When he was about to slide an "everything omelet" into her waiting plate, Sasha protested.
"I vanted a plain omelet, not this," she said.
"Then why did you not say that," the chef replied in his smooth Caribbean accent.
"I say but you do not hear."
"Then you should have spoken louder and with more clarity."
"I'm sorry. I'm sorry."
"Now I must throw this away."
The chef raised the small iron skillet and theatrically dumped the "everything omelet" into the trash with a look of annoyance and displeasure. Sasha winced as if a knife had been driven into her Lithuanian heart. Her pained reaction was not lost on the cook. He was pleased to have gotten his point across and was now ready to be friendly and make an omelet exactly the way she wanted. In a curious way, they seemed to bond over this international incident.
When Sasha finished her breakfast she loaded a tray with fruit, pastries and drinks and carried it back to the room so that Jim and the children could eat once they had woken up.
After breakfast Bonnie and I walked a few blocks to the Community Presbyterian Church or "The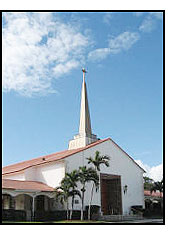 Steeple on the Beach," as it is known. We arrived at 10:30 a.m. while the mighty pipe organ was bellowing out a Bach fugue. The attendants, dressed in white suits, handed us programs and we sat near the back of the church.
I enjoyed the service and paid close attention to every word that was being spoken. The sermon, delivered by Pastor Dennis Andrews, was about forgiveness and how important it is to forgive and be forgiven.
The interior of the church reminded me of the inverted hull of a wooden ship. A giant cross stood behind the altar but I saw no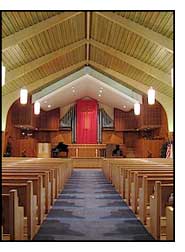 bodies of Christ nor did I see the Stations of the Cross. I did, however see the Ten Commandments deeply engraved into the sturdy support beams.
There were 70 people in the congregation and most of them were over the age of 50. A communion was never performed and when the collections plates made the rounds, Bonnie threw in a five and said it would cover me. I walked out feeling spiritually renewed and congratulated the Pastor on his inspirational sermon.

Jim arrives at the pool wearing fashionable sunglasses and an unbuttoned Hawaiian shirt,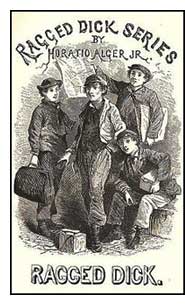 carrying two overflowing plastic cups. He settles into a lounge chair, hands me a beer and says it is my job to "keep the books." That means two things: He wants me to keep a record of the trip and he wants me to read stories to the children.
I have decided to read Ragged Dick, a Horatio Alger story. Alger, the famous rags to riches author was born in 1832 and died in 1899. HIs characters are well fleshed out, his plots are intricate, his dialogue is riveting and his writing style, elegant.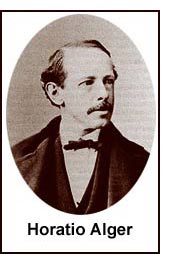 Alger sold hundreds of millions books during his lifetime and wrote over 100 novels. For anybody who wants a good quick read and who wants to learn about human nature, good and evil, right and wrong, a book by Alger is exactly what the doctor ordered.
I spent the rest of the afternoon hanging out with our group of twelve, basking in the sunshine, and rotating between the beach, the pool and the hot tub. This gave us all a chance to talk and to put some distance between ourselves and the world we left behind.
But there were times when words seemed so obscene. Like when Jim and I were looking out to sea and I asked him some silly question about his factory. "Shhhhhh," he said. And so I shut my trap and opened my ears to the crashing of waves and the distant cry of seagulls.
Later, Sasha, Marsha and April, clad in skimpy bikinis, asked me to photograph them on the beach. I posed them on a volcanic mound. I loved the contrast between their soft, youthful skin and the sharp, jagged rock. I felt like I was shooting the swimsuit edition for Sports Illustrated.
Jim rented a big umbrella and lounge chairs so that we could all get comfortable by the water's edge. That alone cost him $50 and Bonnie said you could buy a lounge chair at K-mart for $6.97, a criticism Jim dismissed. I was grateful for a crystal clear blue sky, a mild breeze and a sun that seemed friendly.
I got way too much sun and ended the day looking like a lobster with skin falling off my face in big pieces. I should have been more careful: I should have covered myself in more SPF100 sunscreen but I thought all those extra thousands of feet of atmosphere, not found in Albuquerque, would protect me.

That evening, Bonnie, who has an encyclopedic knowledge of South Florida, picked the restaurant. She chose "Cap's Place," located in Lighthouse Point on a small island that can only be reached by boat. Our point of departure was nestled in a secluded area of expensive, "hurricane proofed" homes that Jim found using the GPS "App" on his cell phone.
A man dressed in a pristine, white naval officer's outfit appeared at the dock and welcomed us on board a boat that looked like the African Queen. He smartly navigated the small craft out of the harbor by standing at the helm and turning a large, shiny, silver wheel. He moved the boat forward or backwards by pushing or pulling a handle that commanded a powerful motor.
The helmsman must have made this trip thousands of times and I liked the way he effortlessly maneuvered it in and out of tight spaces. The boat cut its way through the inky black waters past fancy million dollar yachts and high-tech fishing boats.
We arrived at a long wooden dock that led to a restaurant built in the Vernacular Style which "relied on the builder's experience to create a useful and practical building."
Our group was asked to wait 15 minutes to be seated and we adults spent that time drinking Jack and Cokes in a quaint bar housed in a building separate from the main dining area. The bartender was an older gentleman, one of those gu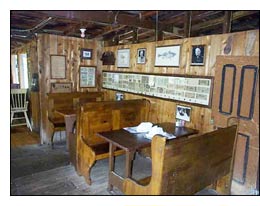 ys that can to do a million things at once and do them all right.
When it was time to move into the dining room we were feeling mighty good. Our waitress handed us photocopied menus and, after a bit of coaxing, brought us plenty of freshly baked bread and butter to help tame our voracious appetites. We spent the next half hour deciding what to eat.
Jim ordered all the appetizers on the menu and each one was better than the next. The nice thing about visiting an outstanding restaurant like Cap's Place is that you come to realize how humdrum are the shrimp, oysters and clams that we eat on a regular basis. Each bite was bursting with flavor and each had its own sensuous texture. This was a meal and a dining experience that was meant to be savored and not rushed.
The entrees came with the usual side dishes but guests were encouraged to try The Fresh Hearts of Palm Salad "made from Sabal Palm trees imported from the Everglades around Lake Okeechobee." This salad not only played an important part in the restaurant's history, it was also a unique and woody, culinary adventure.
For the entr?e I chose the broiled seafood platter that was, as its name suggests, a variety of delectable curiosities.
It was an expensive meal that cost Jim $800: The entrees averaged $30 each and the appetizers were around $10 but the dining experience was priceless. Cap's Place has defied the winds of change and has hosted Winston Churchill, Franklin Roosevelt, Joe DiMaggio and the Vanderbilts. It hasn't changed much throughout its 70-year existence and you can almost feel the spirit of the roaring twenties, prohibition, depression and world wars in every weathered board that lines the floor, walls and ceiling.

The next day Marsha and April went shopping in Miami for the day. The rest of us climbed into Bonnie's car and drove to the local surf shop where Jim bought his son the latest and greatest skimboard. He also rented four bright yellow surfboards that we tied onto the top of Bonnie's SUV.
We returned to the Hotel as storm clouds began to build in the horizon. Ashley, Brian, Deven and I pulled on our swimsuits and carried the surfboards to the beach. The sound track of the Beach Boys Surfin' Safari began playing in my head:

"Lets go surfin now
Everybodys learning how
Come on and safari with me . . ."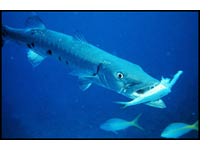 Another song that got stuck in our heads was Heart's Barracuda, put there by recent sighting of great white sharks that were reported on the news. Bonnie swore the ocean was teaming with barracudas but she couldn't frighten us. Instead we played Heart's classic riff on our air guitars, sang scat vocals of the melody and beamed with delight as we cried out "Bare-A-Coo-Dah!" to each other.
For those who think that surfing is easy I say you have never surfed. Like anything else it must be learned through endless trial and error. This is not a sport for those who give up easily.
Surfing is fun, especially when you're in the company of three delightful young people as I was. They weren't having any more success than me so I didn't feel out of place and thankfully when you fall, you are usually cushioned by a generous blanket of water. The great thing about a surfboard is that it is buoyant and can support a person's weight. That means you can lounge or paddle around on it if you're lazy. It's also great exercise: getting on the surfboard, falling off and getting back on again is a real workout, as is paddling into oncoming waves.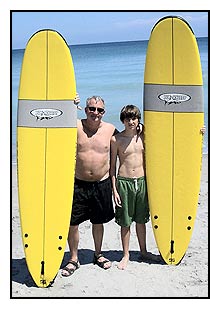 We left the ocean when the rain began to fall. We were covered with sand and tried to rinse ourselves in the public shower but that didn't help because the water came trickling out of the showerhead. We solved that problem by entering the gates of our heavily fortified resort and jumping into the swimming pool.
It's amazing how a little rain will empty a packed swimming pool. As the downpour got heavier, the thunder roared and the lightning flashed, the pool got even emptier. Soon we had the place all to ourselves.
The rain was pouring down in sheets and my young friends occasionally shot me a sidelong glance to see if I would make them get out of the water. Perhaps I should have but I was not going to be the one to end it. Soon the heavens began to release their fury with Hell's vengeance and it was clear that there was only one sensible thing to do: Climb into the hot tub.
The water in the Jacuzzi felt so good and we probably would have stayed there forever were we not all freaked out by a bolt of lightning that struck dangerously close. We quickly got out, scampered to the cabana for fresh towels, dried off, gave the surfboards to the valet and ran to our rooms where we took hot showers and relaxed.
I headed down the hall to Jim's suite since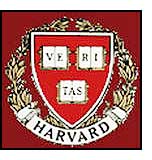 nothing was going on in my room. I had a little chat with Brian and he told me that he wanted to go to Harvard and study engineering. After learning about Brian's ambition I took Jim aside and asked him if he was willing to flip the bill for Harvard ($70K a year: tuition, room and board).
"If Brian can get into Harvard: No problem," Jim said.
I took Brian aside on the patio and told him that his father had just promised him a free ride to America's most prestigious Ivy League school, something he was glad to hear. Brian may only be in the eighth grade but I thought this was something he should know.
Jim is not a tyrant when it comes to academics: He is an excellent father and loves his children unconditionally. That very same day he stood before his children and said, "A students write the books. B students read them and the C students run the world."

Later that evening Jim treated us to dinner at the Watercolors Restaurant at the Radisson Hotel, specializing in "Casual Alfresco Tropical Dining." We ate outside, beneath a transparent tent that protected us from the rain. I was struck by the stark, sharp lines of the urban landscape. On one side lay a vast waterway, on another, a round, sparkling swimming pool and on yet another, towering high above us, a bold concrete freeway overpass.
The darkness and silence of night was pierced by lights from passing boats and twinkling condominiums. This restaurant, set in the middle of Boca Raton, felt like an oasis. The rains must have scared away the customers because we almost had the place to ourselves. The food was reasonably priced and I got a mahi-mahi sandwich, sweet potato fries and washed it down with a Yuengling lager.
When Bonnie and her boys returned to their suite they learned that twenty-six of Tristan and Gisele's underage friends had been arrested and thrown in jail for violating an open container law while on their way to a music festival in Miami. Tristan and Gisele had planned to ditch us that evening and join their friends but decided, at the last moment, to hang out with the older people instead. That proved to be a wise decision.

The next morning I woke up early and knocked on Bonnie's door. She invited me to join Deven and herself on a walk they were going to take to a lighthouse that could be seen from the resort. Ashley appeared out of nowhere when word got around about our hike and said she wanted to join us.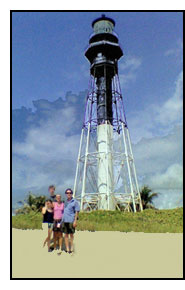 The Hillsburo Inlit Lighthouse began operating in 1907 and has helped generations of sailors navigate the water that lies between Fort Lauderdale and Boca Raton. It boasts the most powerful beam of its kind in the world, visible for 28 miles, set 136 feet high within an eight-sided pyramidal tower.
As we gazed at the distant lighthouse from the resort we agreed that it really didn't look that far away. And the map said it was only a three mile hike so we confidently began our journey. We were off to see the wizard.
The beach was covered with plenty of fancy seashells and Bonnie started collecting them. She soon got me interested and I found some dazzling white corral. She warned us to stay clear of the "man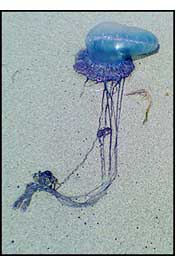 of war" jelly fish that washed up on to the beach. They looked like plastic water bottles, were inflated with air and contained a poisonous, purple liquid. Bonnie had to restrain Deven from poking them lest he get splattered by their venomous bile.
Deven already had enough to deal with: He had gotten bacteria in his ear when he was surfing and that was bothering him. Jim diagnosed the problem as "swimmer's ear" and bought a bottle of eardrops at Walgreens. Then, in the backseat of the Chevy Tahoe, he positioned the boy's head on Ashley's lap and, using an eyedropper, carefully dripped some of the medicine into his ear canal.
"If it stings, you know it's working," Jim said to Deven. "You don't need to go to the emergency room."
Sometimes Deven looked at Bonnie and me in a sideways manner as we walked along the beach, his doe-like eyes betraying concern about whether he would ever hear again and grave doubts about the adults who were leading this insane expedition.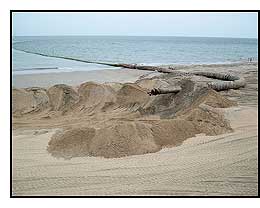 Things went pretty smoothly until we came upon a rusting 30-inch diameter pipe that rose out of the ocean and onto the beach. It looked like a monstrous, prehistoric snake that was jealously protecting its territory and it was blocking our path. This was our first, close-up and personal introduction to beach nourishment or replenishment, as it is euphemistically called.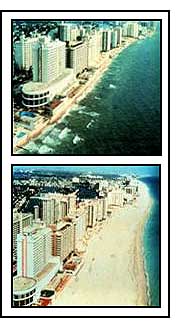 Beach restoration (as I like to call it) is a task that rivals the building of the pyramids. The grand houses and towering condominiums that line the ocean would surely fall into the water if it were not done. Every year hurricanes consume the beach and every year your tax dollars restore them: It is an endless, losing battle of man versus nature.
A barge sits hundreds of feet offshore, sucking sand from the ocean floor. The eerie grey-colored sand that is dredged from the bottom of the ocean is pumped through the mammoth rusty pipe and added to the normal, tan-colored sand on to the shoreline. This sand is put into place by a legion of surveyors and leveled by a battalion of bulldozers. The area is cordoned off by guards and the EPA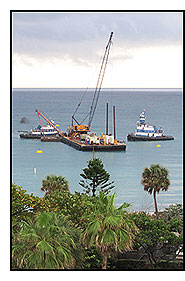 stands by to see that everything is done in accordance with the law.
We had to climb a wooden staircase and cross between two condominiums in order to avoid this war zone. This took us to the manicured shoulder of intercoastal highway A1A where we noticed that Deven was not wearing shoes or sandals. His bare feet were covered by a pair of thin, low-riding cotton socks that weren't much protection against the prickly goatheads that seemed to be growing everywhere. But he never once raised a complaint.
Meanwhile, Ashley's fair skin was burning to a crisp under the sun and neither Bonnie or I seemed to notice. She was wearing a skimpy tank top and had not applied sunscreen before we left the resort.
We hiked along the highway for a while and then trespassed a vacant lot that returned us to the beach, successfully bypassing the beach restoration project. Soon we reached the fabled lighthouse and it sure didn't look anything like Oz. It was a weathered, rusting hunk of metal that had way too many layers of paint carelessly slapped upon its noble surface, surrounded by signs that told us to get lost or else. The Fresnel lens at the very top of the structure was rotating even though its beam was turned off and its door, leading to a circular stairway, was padlocked.
Bonnie, Deven, Ashley and I were exhausted and dehydrated but we were reasonably well-dressed, looked like we had money and definitely had attitude. So we sauntered onto the grounds of an exclusive country club adjoining the lighthouse and casually walked into its pastel-colored, sun-drenched, blissfully air-conditioned bar. Now things were beginning to look a bit like the Emerald City.
Bonnie, who is very sophisticated, casually ordered four Cokes from the friendly bartender who was gracious, accommodating and professional but he was taken aback when Bonnie pulled out her wallet.
"So then, you are not a mem-bah?" he asked in a luscious, Caribbean accent.
"No," I said, lying through my teeth, "We are prospective mem-bahz."
Bonnie tried to pay for the drinks but the man said he was not set up to take cash. She found a five dollar bill in her purse and insisted that he keep it as a tip, which he finally did. We thanked him for the Cokes and walked to the nearby swimming pool where Ashley nonchalantly slipped into its cool, clear waters.
We looked like we belonged to the club and nobody bothered us. We lounged around the poolside and then poked around the grounds and the buildings. When we got bored we hiked back to the resort.
Jim was very glad to see us but he was also livid about how long we were away, how far we walked and the fact that Ashley was not wearing clothes that protected her from the sun. Bonnie was glowing about having walked to the Hillsboro Lighthouse.
Jim immediately began treating Ashley. Her severe second degree sunburns looked like something out of a grizzly dermatology textbook.
He tried everything on his daughter: Solarcaine, Aloe Vera Gel, triple antibiotic spray, even a special compounded pain reliever that I had brought from New Mexico. Before long Sasha had her covered in buttermilk ("an old family remedy," she called it).
"You've got to think for the little people because the little people can't think for themselves," Jim said to me in an annoyed tone of voice as he performed first aid on his daughter.
Some of the cures seemed to work for a while but then Ashley's pain returned, her primal screams echoing throughout the sixth floor and inevitably the blame game began: Jim blamed himself allowing his daughter to come with us in the first place. I blamed myself for pursuing the goal of reaching that damn lighthouse with pitiless resolve. Only Bonnie seemed free of guilt. As a mother of four she knew that Ashley was a resilient girl who would bounce back. She didn't blame herself for anything.
But I was determined to cheer up Ashley. I sat next to her as she lay on the couch. I pulled out my trusty Kindle and began to read a passage from Ragged Dick by Horatio Alger.

The casualties of our vacation were beginning to mount. Jim got stung by a jellyfish on his face when he was swimming in the ocean. He said he wouldn't mind if he had been stung in the arm or the leg but the face, he said, particularly near the eyes, are too close to the brain and could turn into meningitis.
So he raced off to the hospital, waited in the emergency room for a few hours and conferred with a doctor who prescribed sulfur-based antibiotics. He was self conscious about the sting which was itchy and swollen and made people stare. I could relate because people were staring at my lobster-red forehead all the time.
I bruised a rib while hoisting myself on the surfboard and my elbow, of all places, had been stung by a man-of-war jellyfish. They say the elbow has no feeling but it itched like a sunovabitch. I also had second degree sun burns all over my torso that I treated by dousing my body with green aloe vera gel every hour on the hour.

Later we went to the Fort Lauderdale Mai-Kai for dinner, a Polynesian-inspired restaurant, decorated with hand carved tikis, tropical
gardens and ancient museum quality artifacts.
We arrived in time for the "islander revue" where Polynesian dancers perform a wedding dance and the Samoan fire knife dance. The show lasted 50 minutes and each dance number was introduced by a hostess who transported us to Tahiti, New Zealand, Samoa, and Hawaii.
The elaborate sarongs, grass skirts, leis and feathered headpieces were astonishingly beautiful, and the music and drumming, mesmerizing. I was on my feet clapping, whistling and cheering by the time the show was over. Sasha was also dancing and swaying to the music.
The meals were reasonably priced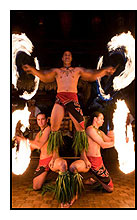 considering one practically gets a Broadway show for free. I resisted the temptation to order the Peking Duck ($57) or the Lobster Tahitienne ($37) and settled on the Pad Thai which was "a flavorful combination of flat rice noodles, chicken, shrimp, scallions and bean sprouts tossed in a Thai sauce with crushed peanuts" ($18.95). The evening still set Jim back a good $600.
Jim ordered a fruity 30-ounce rum-laced beverage known as "The Mystery Drink" that was delivered to the table in a large custom-made ornate bowl by an undulating Polynesian girl, her eyes riveted on him with hypnotic intensity. A large gong was banged when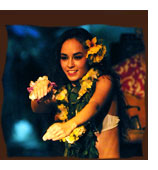 the dance was concluded, four two-foot long straws appeared and our party of ten proceeded to share the potent grog that tasted like an Orange Julius on steroids. It went down easy and hit us hard.
After a delightful evening of great food and entertainment, it was time to go home. Sasha was our sober and sensible designated driver. She had been treating me like a prince during this visit: She called me Mr. Chucker and I loved the way it sounded coming out of her Slavic lips. I suppose we had our doubts about each other after we first met but those days were long gone.
The Mystery Drink really went to my head and I had to be helped to the car and then to my room after we returned to the resort. The girls opened my sofa bed, arranged the blankets, removed most of my clothes and tucked me in. They even checked on me every now and then to be sure I was OK.
They girls strategically positioned a couple small trash cans near my bed. I didn't even come close to throwing up thanks to the high quality rum that was used in the Mystery Drink, as well as its first-rate preparation.

The next day Marsha, April and Sasha escaped to Miami to have their nails and hair done and to shop until they dropped. Jim had threatened to send me along with them so that I could get my hairy body "waxed" but I resisted that idea. I was surprised when Tristan, our resident 17-year-old-stud (and Bonnie's son) encouraged me to go through with it. As a matter of fact everybody in our group thought it was a perfectly sound and sensible idea.
"It feels so good," Jim said and I'm assuming he meant it felt good after the "procedure." I can imagine few things more painful than having my body hair ripped off my skin but now that the subject had been raised and discussed at length, I was warming up to the idea.
In the end I was not included in the girls' outing and it was probably a good thing, considering the ravaged, sunburned condition of my skin. I was given a "rain check" with the understanding that this hirsute issue would be revisited during our next adventure. Instead I was given the responsibility of staying at home and looking after the safety and amusement of Brian and Deven.
We decided to spend the entire day surfing and I found those 13-year-olds to have boundless energy, engaging conversation and an unrelenting determination to become proficient at the sport.
I never actually stood up on my board. I never mastered the illusive "pop up" technique, the subject of a three-minute YouTube instructional video on surfing that Jim made us all watch.
Eventually Brian popped up and maintained a proper surfer's stance and so did Deven. Each rode a wave for a good 15 seconds: Each boy assumed the iconic crouching position, as convincing a picture of a surfer dude as you would ever hope to find.
And how everything changed after the boys "popped up!" Once they managed to balance their weight on the surfboard, and once they felt the thrill of riding a wave, they were hooked and there was no way I could drag them away from the water. And so I hung out with my young friends for several hours, my skin getting redder and angrier all the time.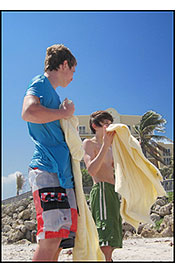 I eventually convinced Brian and Deven that we should call it a day. We walked from the beach, up the wooden steps, through the security fence of the resort to the pool and the hot tub where I found Tristan and Gisele. I asked them, and they agreed, to look after Deven.
I like Tristan. I used to have my doubts about him because he looked like a jock and I wondered if such a studly guy could possibly have a brain. My doubts were put to rest when I asked him, "Have you seen any good movies lately?"
Tristan proceeded to display an encyclopedic knowledge of cinematography. Not only did he know his movies, he had well-reasoned opinions about them and he made me look like an ignoramus. Gisele (a super model in her own right) also turned out to be a bright person and a budding environmentalist.
During our Florida vacation Tristan and Gisele were in a universe of their own. They were two planets circulating around a common center. They were two expert waltzers making their way around the dance floor of love and they only came up for air every now and then. It was a pretty sight and I pity those who have not experienced such youthful, romantic obsession.
Brian and I returned to Jim's suite after meeting with Tristan and Gisele but it was empty. We also went to my room and found lots of black garbage bags that were full of new clothes and handbags that April had bought in Miami for her clothing store in Belize.
My cell phone rang. It was Jim and I gave him a full account of the boys' success with the surfboards. He seemed pleased and asked me if I had fed them. I told him the thought hadn't even entered my mind and the kids didn't say they were hungry. All they wanted to do was surf.
"So, you didn't feed them???" Jim barked at me.
"Um, no," I said meekly.
"Well then, go to the valet and have him call you a cab and meet me and the girls here at the Whale's Rib at the pier."
The cab took forever to pick us up and it took forever for the cab to deliver us to the pier. The bottlenecks on Highway A1A were omnipresent and the stop lights never seemed to change. That, in combination with a draw bridge that was constantly rising kept things in gridlock for an inordinate length of time. Our cab eventually arrived at the pier and dropped us off at the Whale's Rib in about twice the time it would have taken us to walk that distance.
First thing Jim says to me is, "Where's Deven?"
"Deven?" I asked in confusion.
"Yes, what have you done with Deven?"
I had to think long and hard about this question and then I finally remembered. "Oh yeah, I saw Tristan and Gisele at the hot tub and asked them to take care of him."
"Oh, so you did a hand off. That's fine. Good work, Chuck."
It appeared that I had done something right for once. I "handed off" Deven to a more or less responsible adult: A totally acceptable thing for a parent to do . . . I was learning.
I was glad to discover the Whale's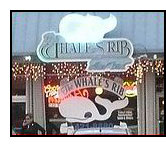 Rib at Deerfield Beach: It is a lively rustic bar and restaurant that serves reasonably priced fresh seafood. When I walked through the door it was noisy and crowded but felt like a friendly place.
It was not, perhaps, the best place for the children to be hanging out and so it was suggested that I find the giant Chevy Tahoe and return them to the Embassy Suites after they had eaten. It was my first time driving the beast but I felt like the king of the road behind its wheel and everybody gave me the right of way. I got the children back to the resort safe and sound and then returned to the pier.
I saw an empty parking space just a block away from the Whale's Rib. Standing next to the space were a couple young men and one complimented me on having found a prime space on such a busy day.
"Yeah," I said. "Not bad for a tourista from New Mexico, eh?"
"What you put out into the world is what you get back," said one guy smiling.
The other guy helped me steer the gigantic Chevy Tahoe into the tight space as if he were parking a 747 jumbo jet.
I rounded up some quarters and fed it into the meter: Eighteen quarters will buy a little over three hours. I then spent the next hour or so in the company of Sasha and the beautiful girls from Belize at the Whale's Rib.
In total Jim ordered five dozen oysters, three dozen crab claws, buckets of steamed clams and many, many beers. Jim is partial to Corona and I ordered a Yuengling at first, thinking it would arrive off the tap. I was disappointed to see that the beer arrived in a bottle with a screw-off cap. I generally don't like beer that comes in bottles with such things and this was no exception, so I switched to Corona.
After leaving The Whale's Rib we settled into a nice table for four at the oceanfront bar in the Wyndham Deerfield Beach Resort, formerly the Howard Johnson's. This bar, with it wide-open ocean views used to be Bonnie's father's hangout, back in the day. He frequented it so often that they named a barstool after him.
A guitarist at the front of the bar was playing some classic rock on his amp and Jim asked the black hostess if she wanted to dance with me. That'll work, I thought to myself. She agreed to dance and it didn't take long before I was spinning her around and practicing some West Coast swing moves on her. After working up a bit of confidence I then asked Marsha and April to dance. This was my first opportunity to show off some of the dance moves I had learned at The Double Time Dance Studio in Albuquerque.
The next bar we went to was Oceans 234. The place was packed and we couldn't find a table so we found a seat at the bar. Here's what happened, in Jim's own words:

"So what happened was: Marsha was sitting at the bar, kitty-corner with two of the guys that were dressed in real tight shirts and had tons of muscle. They had the buzz cut hair cuts and looked like the jocks from "New Jersey." The one guy orders a glass of white wine and the other guys says gimmee a beer.
"Marsha was like, on her fourth cocktail, looks over at them and says "Hi! How you guys doin?" and the guy says "Oh, we're doin great, what's goin on?" and she says to them, "So you guys a couple?"
"The one guy who's wearing the blue, really tight t–shirt with all the muscles bulging out looks over to the other guy who's wearing a white t–shirt with all his muscles bulging out and says, "That's what you get for ordering a fucking glass of white wine. Now she thinks we're gay!"
"And she asked if they were gay and it turns out they were Deerfield Beach Fire Fighters [laughs] and that didn't start off the conversation too well, saying they were gay boys. I figured they were probably gay, too. The way these guys dress now with the tight fitting shirts and ear rings, they look gay, you can't tell the difference!"

The four of us moved to another part of the bar after that little encounter. Marsha showed us the tattoo that she got on her neck in Miami today, to celebrate her 26th Birthday. It said "Destiny" in Chinese, along with her Dad's initials. Marsha explained to me that Destiny was something that found you, not the other way around. Then Jim and I (who don't have tattoos) discussed whether we should each get one that said "Good Guy" on it.
Eventually it was time to call it a night so we piled into the car but it wouldn't start. The Chevy Tahoe had run out of gas.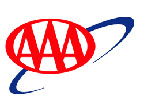 I told Jim that I had Triple A Plus roadside assistance and that they would come to our aid. He handed me his iPhone so that I could make the arrangements. I told the dispatcher that the car had died and all we needed was a couple gallons of gas.
The dispatcher said it would take a couple hours before our gasoline arrived. Triple A is not nearly as quick and reliable in Southern Florida as it is in Albuquerque and none of my whining or diplomacy could get them to deliver the gas any faster.
The girls decided to walk back to the resort. They took Andrei's stroller from the SUV and stuck Marsha in it since she was pretty hammered.
But one could do worse than break down in Deerfield Beach, Florida on a warm spring night with a crescent moon rising and waves softly lapping the sand. There was a bar nearby and the bartender was willing to pour us a couple beers to go. Jim and I had lots of time to talk and catch up on things, undistracted by all the women in his life, his kids and his business.
Jim introduced me to his latest cell phone and an "Application" that can convert the spoken word into text. It's called the Dragon App and said it only cost 99 cents for it to be installed on his iPhone. It was pretty cool stuff and could even transcribe my mumbled voice.
He then brought up the subject of getting me an iPhone and I said I didn't want to be subjected to the costly monthly payments. "Do you think I'm stupid? Of course I would set you up with a service contract," he said. "It would bring you to the next level," he said. I told him I wasn't sure I wanted to go to the next level.
Our talk soon transcended gadgets and Apps and we tried to clear up some misunderstandings and clarify some issues that have been brewing over the last 37 years. I guess we did a pretty good job for two guys who aren't that great at expressing our feelings in words.

A 20-foot flatbed tow truck eventually arrived and the driver climbed out of the cab. He tried to get the car started but it wouldn't turn over. Then he started to hook the SUV to a winch and was getting ready to drag it onto the flatbed.
"We don't need a tow," Jim said firmly. "We need gas. We ran out of gas."
The guy went back to the truck and pulled out a gas can. Jim looked at it. "There's only a cup of gas in there," Jim says.
"I'll need some money for gas."
Jim got mad. "My friend has the premier executive AAA membership: it's covered!"
So Einstein returned to his truck and made a call. Then he turns to us and says, "Well, I can tow you to a gas station and you can buy some gas."
Jim started talking real slow, trying to get through to him, "No! You're not going to tow us to a gas station. Go to the gas station, fill up the can and bring it back!"
The tow truck driver shrugged his shoulders and drove his gigantic rig to the gas station.
In order to occupy our time, Jim and I continued our little t?te-?-t?te. He told me that it was hard to go through high school with a name like Jamie, a name that was guaranteed to get him beat up. He said it was a girl's name and that's why he had abandoned it long ago. I just listened to him talk because that's what friends do: They listen. Soon Jim and I were all talked-out so he pulled out his cell phone and called a girlfriend in China and spoke to her in fluent Mandarin. I was impressed.
The tow truck returned a half our later with a full can of gas. He poured its contents into the tank and the Chevy Tahoe came to life. We made it back to the resort in the wee hours of the night and I told Jim I didn't feel like returning to my room. I told him I wanted to sleep on his balcony.
Sasha seemed thrilled with the idea and said, in her thick Lithuanian accent, "You stay here, Mister Chucker. I take cushions from couch and make you nice bed."
I raced back to my room to get my sheets and pillow. As usual it was empty. April and Marsha were hitting the bars again. I grabbed my stuff and when I returned to Jim's suite I found Sasha hard at work getting my bed ready.
"There you go, Mister Chucker. Now you will sleep outside close to us. You will listen to the waves crash on the beach. You will watch the sun rise. You will breathe in the fresh sea air. I so jealous of you now."
I climbed into my little bed on the balcony.
"Go to sleep Mister Chucker," Sasha said. "We love you."

One of my biggest responsibilities was watching over four year old Andrei, Sasha's son. He has a perpetually smiling face and a mouthful of perfect little teeth. He was a real sweetheart but kids that age can also be a handful and can get into all sorts of trouble. They can be willful, stubborn and obstinate.
But of all the jobs on this planet, none is more important than attending to a child's safety. I spent the day keeping a close eye on Andrei as he alternated between the swimming pool and the hot tub. Sometimes I jumped in the pool and towed him around with a Styrofoam "noodle." Andrei was easily amused and made friends quickly. The boy went non-stop from morning until night splashing, running, and jumping into the water and by the end of the day he was still bursting with energy.
We ended the day at a restaurant called The Cove. April, Marsha and Sasha had gone out on the town by themselves. Everything went fine until half way through dinner when Andrei became aware of the fact that his mother was not there. That led to a meltdown, right when the waitress delivered his favorite food: a plate of macaroni and cheese. Jim just shrugged his shoulders and told me to take care of it.
I picked Andrei up and carried him to the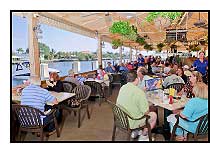 end of the docks with Ashley and Brian following close behind. Ashley told me to put Andrei down and she and her brother employed their own unique brand of childhood psychology on the boy and that managed to quiet him down after about 10 minutes.
We walked him back into the restaurant where Andrei spent the remainder of the night pouting with his arms crossed, looking very angry and not touching his food. Eventually he went limp and fell asleep, his head nestled on Ashley's sun-ravaged body. A blissful silence ensued and we were now able to enjoy our dinner.

On the last day of our vacation we all headed out to the beach. Jim rented an umbrella and a few lounge chairs and Bonnie brought along some snacks. The kids dragged the surfboards into the water and Stephanie appeared with a $150 bottle of champagne (the girls had already consumed four bottles at the bar on Jim's tab).
A pale 15 year old blond-haired boy in a freshly-pressed white suit and hat joined our party and then April stopped by and introduced us to her boyfriend: a friendly black man who owned a radio station and a newspaper in Belize. He said he was concerned about his country's new-found bounty of offshore oil. "Was I in favor of extracting it?" he asked me. I told him I didn't know.
The 15 year old local boy began arguing with Gisele about whether it was a good idea to dredge the ocean floor and restore the area beaches. The boy said the beaches were important to the local economy and Gisele said beach restoration ravaged the coral reefs. He began eating our food and asked Bonnie if he could have a glass of champagne. She said no.
I looked out to sea and saw Jim frolicking with the children as they paddled around on the surfboards. In just twelve hours all this would be a fond memory and I wondered why I was not out there playing with him and the kids.
I looked up into the sky and saw the Goodyear Blimp floating high above our heads.
Thank you for visiting Chucksville. Please sign my guestbook.