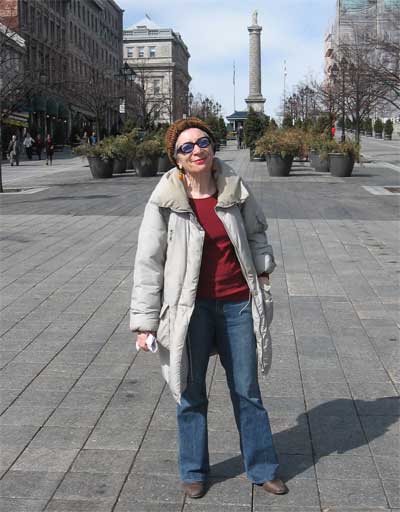 My French Connection
I'm cruising at three-fifths the speed of sound in a Boeing 737, sitting next to a girl who is reading a novel about vampires.
And I'm punching out these words on an Alphasmart Neo, a two pound digital typewriter that cost me $160, runs 700 hours, stores 200 pages and lacks all the earthy distractions of the $1,300 laptop I left at home.
I awoke this morning at four so I could catch the red-eye out of town. I popped a Zyrtec and used a "netty pot" to clean out my sinuses so that my eardrums wouldn't burst in flight.
I rode a cab to the Albuquerque Sunport and, out of curiosity, walked into the chapel. "Let There Be Peace on Earth" was playing on the sound system and I thought about its words:

Let there be peace on earth
And let it begin with me . . .

I sat down on a pew, closed my eyes and tried to stay put until the music ended.
But the song kept repeating itself. What's worse, it became imprinted on my brain and I knew I would be listening to it for a long, long time. So I snapped out of my reverie and looked around.
On one side of the chapel was an unusual guestbook: It had entries for car models and license numbers but not enough space to inscribe one's thoughts and I found it difficult to find a comfortable writing position because of the way it was chained to the table.
I wrote that it made sense we should find peace within ourselves before we demand it of others.
Then I headed through security, to my gate and onto the plane.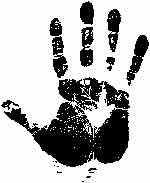 I bought a Footlong sandwich at the Subway Restaurant in the food court of the Baltimore International Airport while I was waiting to catch my connecting flight.
"That's a beautiful sandwich," I told the teen preparing my meal.
"A beautiful sandwich for a beautiful guy," he said with a New York accent.
My sister Shelly was waiting for me in her car at the Southwest Airlines arrivals lane at La Guardia and we drove to her home in Brooklyn. I was exhausted when we got there but stayed up long enough for her to build me the most amazing sandwich of sliced bananas and apples sprinkled with sweet cinnamon, set between two pieces of warm, buttery toast.
Next morning it began to drizzle and we visited the bank, the post office and the Brooklyn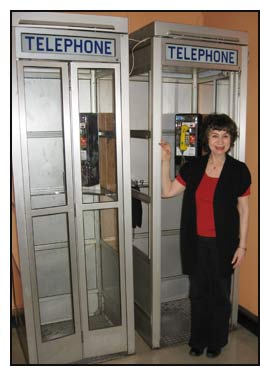 Public Library, a three story, Art Deco structure. We wandered around its vast reading rooms and I was spellbound by a couple of old telephone booths and some antique steam radiators.
The drizzle turned to heavy rain so we spent the evening at home watching "United Flight 93," a 9/11 film that made me very glad body-scanning machines have been introduced at the airports.
Barnaby, Shelly's eight-year-old ferret had trouble peeing so I told my sister to take him to the vet when she had a chance. The poor little thing needed medical attention but my sister was afraid the vet would want to put him down since he was so old and frail. I reassured her that everything would be all right.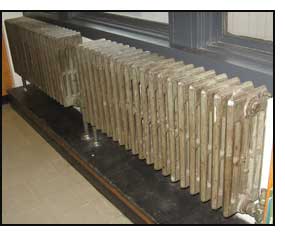 Next morning we hit the road and drove to Wilmington, Delaware under worsening weather conditions.
We arrived at the Delaware Art Museum and were met by Mary Holahan, curator of the largest collection of Pre-Raphaelite art in America. The museum features works by Dante Gabriel Rossetti and William Morris. It also has a Tiffany window, a sculpture garden, modern art, some Wyeth paintings and a breezy oil of a city girl entitled "Summertime" (1943) by America's favorite son, Edward Hopper.
The featured show was "Dinotopia," an exhibit dedicated to the art of illustrator James Gurney, creator of an imaginary island where dinosaurs and humans live in harmony. I learned about the written dinosaur language (different orientations of four-toed footprints), dinosaur interpreters and dinosaurs that can be flown.
Another exhibit was dedicated to book and magazine illustrations from the mid-19th or mid-20th Century.
We also saw an exhibit of photographs by Harold "Doc" Edgerton: the fellow who captured hummingbirds, bullets and milk droplets in flight with ultra-high speed cameras.
"He doesn't move me," I told Mary, "but I bet he would excite some of the engineers I work for."

As we headed back home on the New Jersey Turnpike, we saw traffic piling up ahead so we pulled off the road. Using the GPS and some old maps, Shelly followed a parallel frontage road and drove through buffeting winds and drenching rains but made it back to Brooklyn in three hours.
Shelly made a scrumptious dinner of chicken livers and onions, with sweet potatoes on the side. Then and we watched The Curious Case of Benjamin Button, a film adaptation of a story by F. Scott Fitzgerald starring Brad Pitt.
Next morning she prepared wild salmon sandwiches for breakfast, with cucumbers, tomatoes and olives. We learned from the radio that we had driven though one of the most violent nor' eastern storms in 20 years. Long Island got hit the worst, with massive power outages, flooded railroad platforms, and fallen trees that crushed cars and homes.
Manhattan survived the storm with no delays in its tunnels or bridges and that was good news because I was expected at my nephew's condo by noon.
Shelly drove me to the Big Apple along the Bay Ridge and we passed by many uprooted trees. Blown-out umbrellas were also a common sight, their spidery, skeletal remains filling garbage cans and littering the streets.
Shelly let me off at the front door of my nephew's sparkling glass and steel condominium and the doorman rushed out to help me with my bags.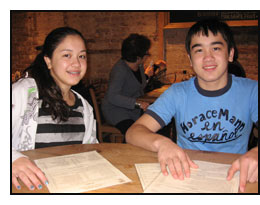 As I entered the elevator he discreetly phoned my nephew to announce my arrival.
Robbie, Chris and the kids were casually dressed and glad to see me. I dropped my bags in their guestroom overlooking the Hudson and then we headed out into the light rain.
We walked to Le Pain Quotidien. The breads displayed along its walls were things of beauty and we sat down at t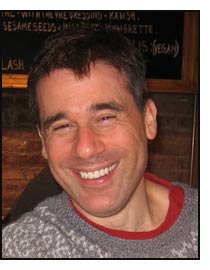 he end of a long, rustic wooden table.
The kids nibbled at fruit bowls and Chris ordered a salad. Robbie and I ordered bowls of steel-cut oatmeal. He also ordered a basket of bread for all of us and the sample jars of preserves and spreads were such a treat, especially the white Belgium chocolate, which didn't taste like chocolate at all, but like the nectar of the gods.
After lunch we walked to the New York Historical Society and explored a traveling exhibit of the Grateful Dead Archive from the University of California at Santa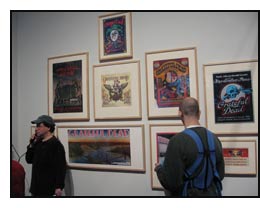 Cruz.
For those who may feel that the Dead are in danger of becoming, well, dead, rest assured that UCSC is hard at work "Keeping the Dead Alive" for posterity. We browsed through a large collection of posters, photographs, props, letters, ticket stubs and album covers.
My memories of the Grateful Dead were triggered by a Dead poster from a concert I attended in 1982 that took place at the Santa Fe Downs. I have been to a couple Dead concerts in my life and they taught me it was ok to dance by myself.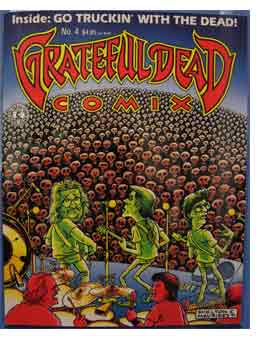 I was also very excited to see unauthorized comic books born of that era.
The Grateful Dead were not very protective of their intellectual property and were not dragging people into court for stealing their music. In fact, they gave their fans a place to set up recording equipment, away from us dancers.
Soon the sun set and the rain ceased and we made our way to Gennaro, at 665 Amsterdam Ave. for Italian Mediterranean Cuisine. The tiny place was packed so we stood outside in the electrically charged air.
When we were seated I ordered the most delicious lamb "medallions": Lean, tender and plentiful with a side order of mashed potatoes and greens. Robbie's son charmed us all by explaining string theory and the eight dimensions of the universe.
The hour drew late and we walked home. I put on my comfy silk bedclothes and returned to the living room where the family and two Jack Russell Terriers were sitting around the TV watching "Desperate Housewives."
Next morning, the house became alive with children getting ready for school. I collected my stuff and my nephew and I headed out to the street. Robbie hailed a cab and accompanied me to Penn Station.
I swear that railroad station gets gloomier every time I see it: the fluorescent lights get harsher and the crowds more suffocating. But there were plenty of police milling around and the public address system worked remarkably well.
After Robbie walked me to the concourse, he left me to my own devices. He was off to work, looking very dapper in his crisp business suit, and I was off to Montreal on Amtrak's world-famous Adirondack!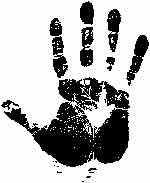 I'm approaching Lake Placid and the roadbed has been dreadful for the last half hour. Our speed has been limited to 25 mph as we negotiate wild cliffs on one side and Lake George on the other. I'm seated in the last car of the train where I can walk to the end of the car, breathe cleaner air and watch the tracks recede.
The coach seats are first class: spacious, comfortable, reclining with foot rests, overhead lighting and electrical outlets, perfect for a 12 hour journey. I order a cheese pizza and coffee for lunch and charmed the waitress into giving me a refill.
The bathrooms are clean and I am doing my part to keep them cleaner than when I entered but have noticed how some people can be inconsiderate slobs. How hard is it to flush a toilet? And how about wiping the sink dry? Frickin' animals . . .
It's like the father of the Boy Scouts, Sir Baden-Powell once said, "Try and leave this world a little better than you found it."
The uniformed border patrol agents interrogate us, one person at a time: What is your citizenship? How long will you be in Canada? Where are you staying?
They can tell when you're lying. They watch your reactions and try to trip you up. An attractive agent spends a couple minutes with me and moves on. Since I'm in the back of the train and the first to be questioned, I get impatient and it seems forever before they're done.
Meanwhile the sun has cut through the clouds and dries up any vestige of wet. Suddenly the air conditioner goes off, as do all the lights and there's a long pause. Then the train's horn bellows, the lights turn back on and the air conditioner begins to blow full force. We feel a jolt and begin to move again.
Next stop Montreal Central Station.

March 16, 2010
I arrived at Gare Centrale at 7:15 p.m. and walked a couple blocks to the Chateau Champlain where my sister and I would be staying. Linda lives in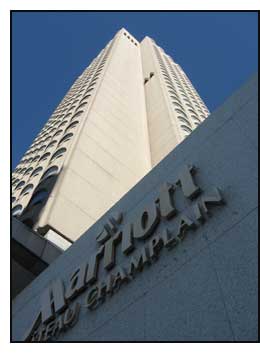 Ottawa, the capital of Canada, and it was her idea to meet in Montreal. Our plan was to visit our relatives and explore the cradle of the Canadian industrial revolution. To spend three days alone with Linda was a treat because we have always been very close. That's why we often refer to each other as "twins," although she is nine years older than me.
My mother was born in Lachine, a city on the island of Montreal in southwestern Quebec. One of 13 children, she helped to raise that mob until she met my dad and moved to Chicago.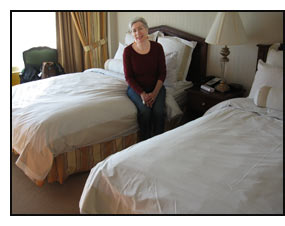 But my family used to visit Montreal often. We would climb into the "Heavy Chevy Impala" and cover the 750 miles in a day.
Linda paid for our spacious hotel room on the 25th floor, with magnificent views of the island. The Chateau Champlain towers 436 feet above Montreal, making it the city's tallest hotel and 11th highest skyscraper. The building was designed by a student of Frank Lloyd Wright and the hotel's enormous arch-shaped windows earned it the nickname of "cheese grater."
The hotel was completed in time for Expo '67, a gigantic World's Fair I attended when I was 10 years old and where I wandered off by myself and got lost. Mother became frantic but I stayed calm and remembered being told to return to the giant 250 foot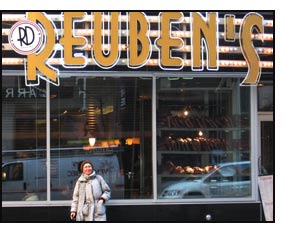 diameter Buckminster Fuller US Pavilion if I had gone astray. My cousin Harriet eventually found me, much to everyone's relief.
The Chateau, with its indoor pool, hot tub, steam room, shops, restaurants, subway access, and proximity to downtown nightlife made it a perfect location. With the hour drawing late and both of us exhausted and starved, we ordered Greek food from room service. Soon we were digging into foil covered pie tins filled with chicken souvlaki, gyros meat, rice, Greek salad and pitas.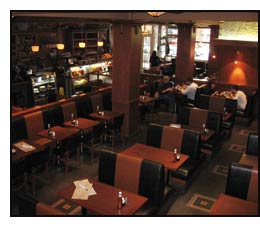 Next morning we found a lovely jazz-themed deli for breakfast named Reuben's, located at 1116 Ste-Catherine.
I ordered a Reuben skillet and Linda ordered a fresh fruit dish and we both had "bottomless" cups of coffee. The restaurant's wood paneling and jazz posters made for a friendly atmosphere and the service was excellent. When we suggested to the waiter that we get a free meal because our last names were Reuben, he said "Don't count on it."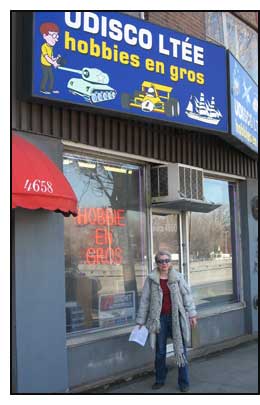 Following breakfast we jumped on the Metro (a subway train with rubber wheels!) at the Bonaventure Station and took it to the Snowdon stop. We walked a few blocks to visit my first cousin Marc who owns a sprawling hobby store called Udisco on Decarin Street that caters to those who collect miniature electrical trains, planes and automobiles.
I felt like Gulliver browsing through the many floors and aisles of Udisco. After an hour of wandering through this magical Lilliput, we got back on the metro and took it to Plamondon Station, where we caught a bus that took us to the suburb of Cote St. Luc.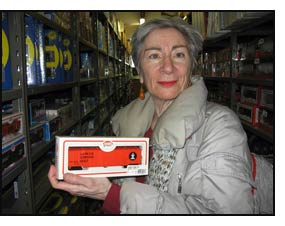 Then we visited my Aunt Leah in a group home for fragile, senior citizens.
I think Aunt Leah remembered me though it was hard to tell because her thoughts were all over the map. She said that as the youngest child, I was always being put "on a pedestal" and that it was a good thing I never had kids because "I wouldn't know what to do with a baby if I had one" and I probably would end up drowning it. All this seemed very true and explained a lot of things about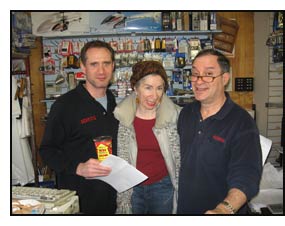 the way my life has turned out.
We moved to the kitchen where the staff provided us with a fresh pot of tea and a plate of hamantaschen, left over from the Jewish holiday Purim. I dug out my calling card and rang Mother so that she could talk to her sister. The two of them seemed at a loss for words and spoke for only a minute or so.
It was nice to see my beloved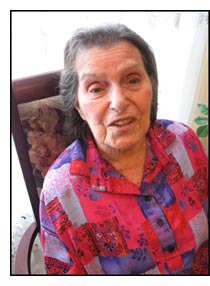 aunt so well taken care of. Canada continues to be one of the world leaders in medical and, it would appear, geriatric care (no "death panels" here, thank you).
Canadians get fast, professional medical care with none of the financial stress that defines our health care system. I wish I had it so good: I usually have to wait six months to see a specialist and never know what any major procedure is going to cost, even though I have one of those Cadillac plans.
After our visit, Linda decided that we should try to find Uncle Harry, another one of Mom's surviving siblings. He lived a couple blocks away from Aunt Leah in a tall apartment building. We found his name in the directory and rang his room but nobody answered. Some people in the lobby told us to walk to the Cavendish Mall and that Harry would be hanging out with his friends at the Jerusalem Caf?.
We hiked to the mall under a sunny, blue sky and into the mall's cavernous interior to the Jerusalem Cafe where we found Harry sitting with "the boys," wearing a Veteran's cap.
He was as surprised to see us as we were to see him and we spent the next half hour getting up to date on family matters and personnel, living and dead.
Harry was a spirited man who, despite his age,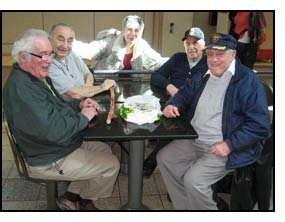 seemed to have all his marbles intact. He said that he lived with our family from 1951 to 1953, working for my Dad in his tuxedo rental store in Chicago. He also told us some family secrets that shocked the hell out of me (don't even think of asking).
Having accomplished our mission of visiting Mom's sister and brother, we refreshed ourselves at the hotel and walked back to Catherine Street where we found a sweet little diner. My sister ordered a steak and I got fish and chips, fried to perfection with a side of curly fries and salad.
The waitress seemed offended when I asked her if they brewed their ice tea fresh (no, it was made from powder) and whether they gave seconds (no, but the glass was big). In the end I ordered a milk shake, made from scratch in the old fashioned way, but even that was overpriced at $5. She issued us separate checks and we left the restaurant on a sour note.
Next morning we started out the day with large coffees and shared a sticky bun from the Starbucks in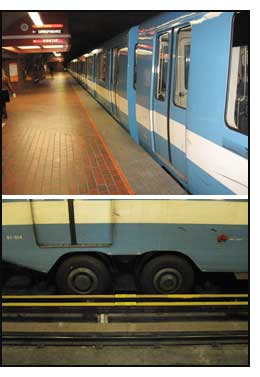 the hotel lobby. We jumped on the Metro and got within a few blocks of Old Town. Getting around Montreal and its suburbs by the Metro and the bus was easy with our three day visitor's pass as well as the detailed directions prepared by Paul, my sister's husband.
Upon exiting the Old Town Station, the spirit of Montreal took a hold of us and I got a crash course in conversational French.
"Gauche", "droit", "la rue", "jolie", "combine": Linda quizzed me on all the important words and soon I was stumbling my way through some elementary sentences straight out of your basic grade school text books.
Old Town has grand, stone buildings dating back to the 1600s: Towering edifices of a muscular fortress-like, character. The streets are narrow and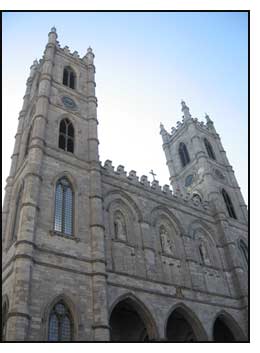 curvy and the tourist must be careful to not get hit by a car or taxi while taking it all in.
We walked into a few bank buildings, admired their ornate, high ceilings, walked along the riverfront and jumped on the Metro which delivered us to within a couple blocks of the Musee des beaux-arts de Montreal, founded in 1860. Linda bought my ticket and then treated me to a healthy meal at the museum cafeteria.
We explored the The Tiffany Exhibition: An Explosion of Colour, where we got a once in a life opportunity to closely examine 180 genuine lamps, jars, stained glass windows and vessels. I especially liked the blown-glass vases that looked like flowers in bloom, as well as the tiny 2,000 year old Greek jars that served as Louis Comfort Tiffany's inspiration.
Many of the iconic lamps and vases were openly displayed on broad, round tables so that we could closely examine the intricacies of the multi-colored glass work. The exhibit culminated in a room that dramatically displayed large-scale ecclesiastical stained glass windows.
If you would like to see some of the pieces we saw at the show, please click here.
A museum shop sold Tiffany-inspired merchandise at the exhibit's exit. I bought Shelly a magnifying glass and Linda bought her a letter opener.
Linda and I quickly walked through the rest of the museum before calling it quits. I enjoyed viewing the Canadian masters, heavily inspired by the likes of Monet, Rembrandt and Cezanne. At this point we were both so physically and mentally drained that we critiqued each piece of art by saying "boring" or "not boring."
Afterwards we walked downhill in the direction of the "cheese grater."
It was 4 p.m. and there was still a lot of daylight left so we strolled down streets whose sidewalks were filled with young people lured outside by blue skies and warm air. We headed down Peel Street and turned on to St. Catherine. Although the Olympics had recently ended, no Olympic-themed souvenirs were to be found and the shops were back to selling hockey jerseys and postcards.
Linda found a store called The Garage, located at 1111 rue Ste-Catherine and pulled me in.
We were welcomed at the door by a young man who would have been a great looking girl, had he not been a guy. "Androgynous" is the word I use to describe such people but Linda thought he was a manikin.
The boy probably doubled as security though I can't imagine that he would have been very effective at preventing a crime. He smiled at us and called my sister's attention to the 3/4 length cargo pants that were sitting on a round table by the door, two for $14. The prices marched upward from there, except for a rack of clearance items. The sales people were all slim, young women, eager to please.
The Garage felt like a high end bar without the alcohol. Expensive speakers pumped out a lively techno beat that made me want to dance.
"I've bought clothes here before and I always get compliments!" Linda said, beaming.
There were three floors of women's clothes connected by escalators. Young people were scattered everywhere, excitedly pawing the merchandise. I found a tall stool and grooved to the music while my sister blissfully shopped to her heart's content.
Afterwards we ate dinner at Reuben's Deli where we shared a plate of latkes and a pound of smoked meat sandwiched between two pieces of rye bread. Linda wanted the breakfast fresh fruit plate but management refused to accommodate her request so we headed on down the road.
We ended up at that little diner we had gone to the night before. My sister was determined to make things right with the waitress. I ordered a scoop of vanilla ice cream and Linda got bowl of fruit that tasted like it came from a can.
À la françaises Linda told her that I was from New Mexico and the waitress started talking to me in Spanish. I don't know Spanish so that didn't work out too well, but at least we left the place on good terms this time.
We continued to walk along St. Catherine, passing hundreds of young people who were dressed lightly in their spring apparel. They smoked tobacco cigarettes with a vengeance while high-grade marijuana billowed from the doorways.
When we got back to the hotel, I headed to the pool and spent an hour in the sauna and the Jacuzzi, followed with an ice cold shower. I went back to the bedroom where Linda and I gazed out the enormous arched picture window towering over the city. We spoke about our childhoods and growing up in Highland Park, Illinois.
Had we been together one more night we would surely have regressed to our childhoods and began braying like donkeys, butting our heads against each other like bighorn sheep and erupting into hysterical laughter until we barfed.
Next morning we gathered our stuff, had a nice breakfast at one of the hotel's more reasonable venues, and hailed a cab that drove me to Gare Centrale and Linda to Centrale d'Autobus where she caught the next coach back to Ottawa.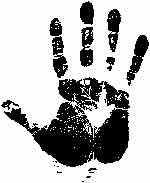 I'm sitting on the left side of the south-bound Adirondack.
Rolling farmland appears out my window. The sun shines brightly through a partly cloudy sky. Rolls of hay sit on a field, the lake ice is melting and the brooks are babbling. If you look hard you can see the tiniest green buds on the tips of trees.
Going through customs is straightforward, though tense. The officers are young and try to trip you up by asking where you came from, where you're going and what you do. The Adirondack is a much more enjoyable ride than when I took it ten years ago but the food is worse and all the salads in the cafe were sold out within a few hours of departure.
As bad as the meals were on the train, they are even worse when we arrive at the Albany train station. Six dollars gets you a tired Caesar salad in a tiny transparent plastic container and $2.19 buys a disgusting, sugary muffin. Prices are not marked on the food nor are the ingredients listed. The counter is understaffed and if you don't like what they have to offer, tough. My thoughts at the moment were: My kingdom for a Footlong Subway sandwich!
Considering that we had a one hour layover in New York State's capitol and that trains are coming and going all the time, the food situation was unpardonable. The Albany food courts take advantage of hungry people who have no choice but to patronize their wretched shelves.
When the train ride continues I spend a few hours studying the rails. I notice how the ride is bumpy in areas where the rails are short. Every time one rail meets another, I feel a bump.
Thankfully, much of the short track is being replaced by half mile lengths of glittering ribbons of steel that can sustain speeds of 90 mph and deliver a silky, smooth ride.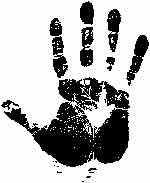 Shelly was waiting for me on 35th St. and 7th Ave., at the gap between Madison Square Garden and Penn Station. I took a round-about way to our meeting point because New York's finest sent me along the scenic, historic route.
I got to see the antique clock, iron railings and polished brass hand rails that lead down to the platforms, all relics from the Old Penn Station, demolished in 1963. As I emerged from the building into the crisp night air, I got a dramatic view of the Empire State Building, illuminated by bright floodlights.
Thanks to cell phone technology, Shelly and I were able to locate our exact positions within minutes. Up until I reached Albany, reception on my Virgin Mobile Pay-As-You-Go unit was spotty, so it was nice to hear my sister's voice come in loud and clear.
Shelly had prepared chicken sandwiches and had an ice cold quart of Gatorade handy to wash it all down. My sister has perfected the chicken sandwich to a fine science: Bite sized pieces of tender, rotisserie chicken sandwiched between two perfectly toasted English muffins, spread with mayonnaise and topped with a slice of cheese, wrapped in foil to retain its warmth.
Now tell me: Why can't the folks at the Albany train station offer something like that for $5?
We made our way home over the Brooklyn Bridge and it was nice to see the lights of the city and a crescent moon reflected against the smooth waters of the East River. Any sign of the nor 'eastern that hit us a few days ago were long gone and cleanup was underway.
Barnaby, the ancient ferret, was on the mend. Shelly had taken him to the vet and he was responding well to the prescribed antibiotics. He had gotten a new lease on life and seemed to enjoy ferreting up and down the steps. Barnaby was one lucky ferret: He always got the run of the house.
We were on the road at 10 the next morning, after fortifying ourselves with coffee and those amazing banana sandwiches. We crossed the Verrazano Bridge and entered Staten Island.
We drove to Historic Richmond Town, a collection of fifteen 17th century buildings that kept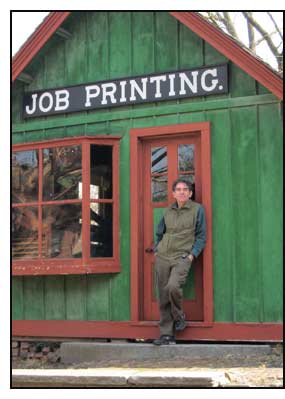 us busy for an hour. Two staircases lead up to a courtroom in the old court house and we saw a beautiful herringbone wood floor, jury box, and judge's seat. I also peeked through the window of the old print shop on the grounds and saw an old flatbed press.
We ate lunch at historic Richmond's charming cafe that occupied the first floor of a tiny colonial house. We were served by a volunteer dressed in period attire and ordered bottomless cups of coffee, chicken salad sandwiches and a side of potato chips.
Directly across from Richmond Town is the Hebrew Free Burial Association, a large Jewish cemetery. We were cheerfully greeted at the wrought iron gate by Rabbi Shmuel Plafker, a tall, gaunt man dressed in a suit and tie.
He said that he was closing up for lunch but that we were welcome to pay our respects. We told him that we didn't know anybody there but just wanted to look around. He said that was fine, opened the heavy iron gates and locked them behind us.
The cemetery was full of many intricately-carved gravestones. Shelly took note of them and said, "What a wonderful place to find names for a book," as she pointed out all the Bellas and the Lenas.
I saw gravestones dating back to the early 1800s and was impressed by the intricate stonework. Shelly pointed out that the gravestones did not have anything printed on their backs and told me that when she buried her husband, Charlie, she made a point to have the back of his tombstone engraved.
On our way out, I asked the Rabbi about the many modest gravestones we saw. He said those were the free graves that were given to Jews who could not afford a proper Jewish burial. Shelly immediately handed him a $20 bill when he told us that a foundation had been set up to provide a free Jewish burial for poor people. Rabbi Plafker didn't expect this and thanked my sister profusely. He then asked her if she would like to be put on the mailing list.

"Oh no," Shelly said, "I don't won't them to find me."
"That reminds me of a story," the Rabbi said. "Once there was a man and his wife who took a cruise on a ship that sank in a fierce storm. The couple was marooned on a desert island and the man bemoaned his fate.
"---Oy vez, he cried. They will never find us! We will be stuck on this crummy island forever.
"---Moishe, his wife said, do you remember that pledge you made to the Jewish Federation?
"---Yes, yes I do . . . But I never sent in my donation!
"---Well then don't worry . . . They'll find us."

The Rabbi then unlocked the gate and let us out.
Next stop was the Alice Austen House Museum and Park. Alice Austen was the daughter of a wealthy family who lived in "Victorian clutter" on Staten Island in a two-story waterfront cottage called Clear Comfort.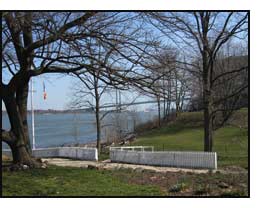 Alice lived in the early 1900s and frolicked with her young admirers, travelling the globe and spending money freely. She documented her life and times by taking over 8,000 photographs with the most expensive and high tech equipment available. These exquisitely crafted cameras, enclosed in fine hardwoods (along with their glass negative plates) weighed over 50 pounds but Alice's suitors were happy to carry them for her. She developed the prints in a dark closet at Clear Comfort and rinsed the plates under water that came from the outside well.
She set up her shots carefully and, in order to photograph herself, used a concealed cable to trigger the camera's shutter. A number of Alice's photographs are on display in the living room of Clear Comfort. The black and white photographs transport the viewer back to a time best described in novels like The Great Gatsby and Brideshead Revisited.
Alice captured her subjects in natural poses, pulling them off the street and getting them to hold steady for sessions that lasted 20 minutes. Her picture of two newsboys hawking papers on the street and industrial workmen going about their daily grind spoke volumes about what life was like at the turn of the 20th century.
Photography became an all-consuming passion for Alice and she spent every spare penny on it. She would even pay a couple dollars for a single flash bulb, a workman's weekly wages at the time.
Then the depression struck. The Austen family lost its fortune and Alice ran out of money.
The year is 1940 and the house is repossessed and being sold at auction for $600. Alice is grabbing at small, sentimental items and hiding them under her dress while the repo men are removing items.
A curator from the Preservation Society gets wind of what is going on and investigates. He locates 4,000 of Alice Austen's glass plates, along with her photographic equipment where they are sent to a warehouse for safekeeping.
Alice ends up in the poor house living out the rest of her days in a state of dementia in a fortress-like structure. When her photographic plates are rediscovered, an art historian makes enquiries into their origins and is told that he can ask the artist about them directly. After exhaustive searching, Alice Austen is found.
It only takes the sale of a few of her photographs to a national magazine to secure Alice a place in a nice nursing home where she lives out the rest of her life.
The restoration of Clear Comfort was done with such excellence that my first impression was that no renovation had been done at all. I was astonished to learn that a million dollars had been sunk into it.
"I could easily live here," I told the docent. There was nothing ostentatious about this colonial structure. Every room seemed to be about the right size and every architectural detail had a purpose. My only regret was that I was not allowed to explore its second story.
After snapping some pictures and walking around the grounds, it was time to move on to the Staten Island Ferry!
When it comes to maritime adventure in New York City, you can't find a better deal than the five mile, 25 minute ride from the St. George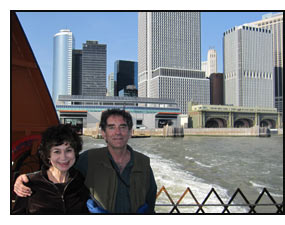 Ferry terminal on Staten Island to the Whitehall Ferry Terminal in Manhattan. The ride costs nothing and takes you past the Statue of Liberty and Ellis Island. It also provides a magnificent view of the Manhattan skyline.
The sun was shining and the water was calm when Shelly and I boarded a ferry and relished our last daylight hours together on one of New York's iconic attractions. We didn't have time to linger in lower Manhattan so we headed back to Staten Island on its reverse journey.
That evening Shelly treated me to dinner at the Greenhouse Cafe. The atmosphere was intimate, the food excellent and the service interesting. Our waiter's name was Pedro Ortega, a freelance photographer who once made $17,000 in a single night snapping photos of the aftermath of a storm that battered Bay Ridge.
Following dinner, Shelly, Barnaby and I spent a quiet evening gathered around the TV watching Mr. Blanding Builds His Dreamhouse, a comedy starring Cary Grant and Myrna Loy. The next morning, Shelly drove me to the airport.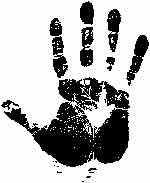 Shelly gets me to La Guardia at 9:45 a.m. and I make it all the way through security by 10:15.
La Guardia is a madhouse. If you go to the wrong security checkpoint, you'll never make it to your plane on time. And security is dreadful: You feel like a cow heading to slaughter.
But I see some spectacular views of Manhattan from the air. The outline of the island and even the buildings appear crisp and clear from my window seat.
From there the weather gets worse: We fly into snowstorms in both Chicago and Kansas City and each time the plane touches down the stewardess gets on the PA and says, "How's that for a landing?" and the cabin erupts in applause.
The weather in Albuquerque is perfect and we touch down early, as always seems to be the case on Southwest Airlines.
I pop into the chapel on my way out just to make sure "Let There Be Peace On Earth" was still playing on the sound system.
It is.

Thank you for visiting chucksville.com.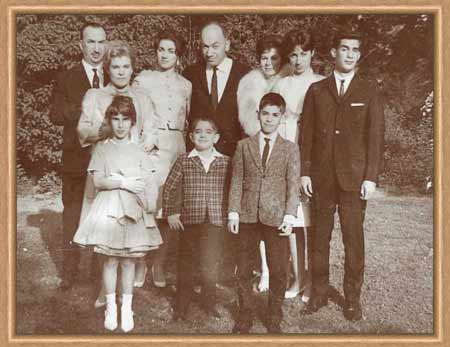 Return to Top of Page