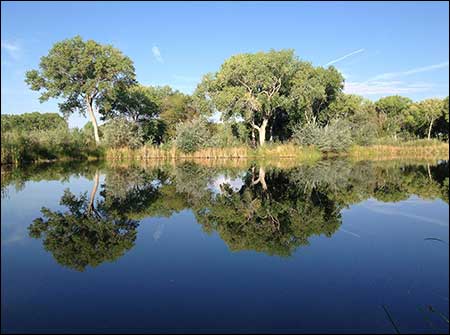 The Last Hoorah
Episode #6 (Updated March 15, 2017)
by Charles Reuben
Edited by Linda Schwebke
Click here to start from the beginning

The photos shown below were created by Dave Niblack of imagebase.net. These photos are not related to the story. Dave's photos are here to add some much needed color to my gray text: Thanks for your support, Dave!
One Hour from Albuquerque
Just heard a lecture in the observation deck  about Indian lands that was followed by a fascinating video on the Navajo Code Talkers. During World War II the Japanese were unable to break the code talkers'language, and it is clear that we owe our freedom in large part to their skills and loyalty to America.
Now I'm watching a video about the Anasazi, the Ancient Ones. Who were these people and why did they build here? These are the questions the video addresses.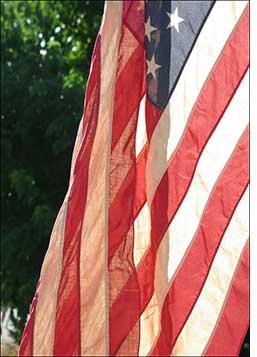 The silhouette of the Sandia Mountains looms in the distance.  In about an hour, I will be home. What a wonderful trip it has been!  And made so much more enjoyable by my ability to write my thoughts and feelings on this intelligent, portable keyboard.
I walk past an Israeli who is attempting to scrawl his language on a bumpy, jumpy train riding on a track worsened by a roadbed that is shared by endless heavy, freight trains. Interstate 40 parallels the route of the train, and sometimes segments of old Route 66 appear.
I am so glad I call this dry, impoverished place home.  So many open, endless spaces and blue skies unobstructed by buildings and freeways. I am so glad I was able to spend time with my beautiful mother, a woman that seems to understand the joy I get from my work and the reasons I do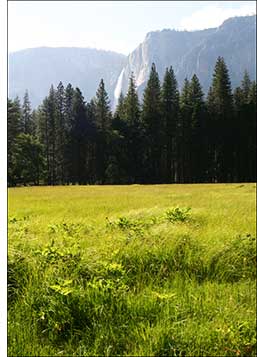 it. A woman who blesses my relationship with Frida  even though she is my opposite. "She's good for you," she says. "You are good for each other." She seems to understand. She doesn't harp on the paltry paycheck I bring home from work. We go through the numbers and she shows me that I could add money to my retirement fund or into a savings account and still have my cake and eat it too.
I try to open her eyes as to how lucky she is to live the way she does. She knows this and tells me that she just gets moody from time to time and not to take it too much to heart.
During a trip such as this, a person sees many new things.  But like climbing a mountain, traveling helps put things into perspective perfectly. Mother pointed out to me that on cruises oftentimes all people do is drink. What a waste of time.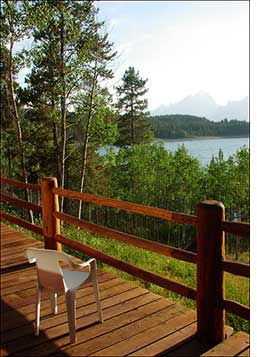 There is something to be learned from participating in every activity and in visiting every port. No longer does the modern day Ulysses undertake his odyssey to conquer distant lands.
I know people who regard the activities I participate in with a certain lack of understanding, even contempt. How can people understand or criticize something unless they experience it.
My eyes have been opened wide in the past five or so years. I don't know a thing. I want to learn.
Amtrak is arriving one hour early. Who would have thought such a thing was possible?
Friday, Dec. 14, 2001, 12:55 p.m.
The sight of the Southwest Chief sent chills down my spine when Frida and I arrived at the downtown Albuquerque station. I marveled at the train's sleek, modern lines and powerful engines till I was bursting with pride.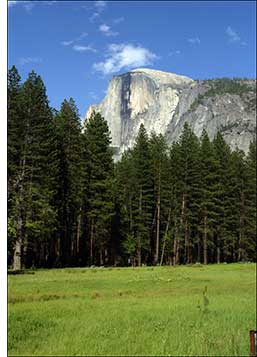 Four locomotives, two coaches, two sleepers, a dining car, a sightseeing car, a baggage car, and 16 freight cars creep to a halt. Amtrak used  this  40-minute service stop to fill the fuel and water tanks, clean the windows, and remove garbage. Weary travelers climb off the train onto the sun-drenched platform, stretch their arms, and inspect Indian jewelry made at the local Pueblos.
The original Amtrak train station burned down years ago, leaving a few charred tiles and red bricks set in a herringbone pattern. Amtrak's new waiting room and ticket counter are now in the only surviving structure of the Alvarado Hotel, demolished in 1970.
I check my bag and wheel the carry-on to the train.  I give Frida a farewell kiss and climb aboard.
The conductor assigns me to a window seat in a gleaming, renovated double-decker Superliner coach built in the 70's.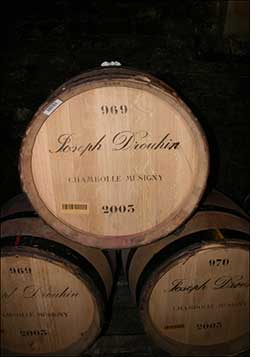 I have a glass of wine in my hand, a striped Canadian National Railway engineer's cap on my head and a $423 North American Rail Pass buried deep in my vest. My boss has given me four weeks off, and I'm ready to get out of town.
I feel the exhilaration of being my own man as the Chief's massive 4200 hp GE engines come alive. The train creeps past the station and picks up speed on steel rails owned by the Atchison, Topeka and Santa Fe Railway.
I'll be traveling through the frigid Midwest as well as the blazing Caribbean, and I am presented with space and weight problems. I spent half my paycheck on a new set of luggage and a packing system that compresses 12 inches of clothes into four. And I even studied a book on packing every night before I went to bed,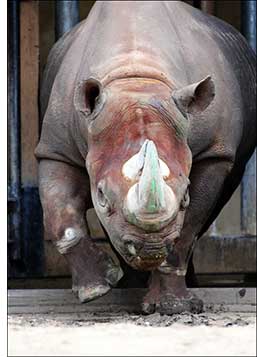 I have always packed too much and never regretted the  fact except when it comes to lifting bags up steps or onto vehicles. The Boy Scout Motto, "Be Prepared," is deeply etched into my brain, but Lord "being prepared" weighs a ton.
I need plenty of casual clothes, plus formal wear for the cruise. My carry-on holds a blanket, CD collection/player, laptop computer, heating pad bathroom essentials, and fresh underwear.
The carry-on is a gym bag attached to a two-wheeled cart with cable ties and bungee cords. I haul nothing on my back or my shoulders.
The only electrical outlet in the coach car is located in the seat behind me, occupied by a priest who plays solitaire on his laptop. I covet that outlet. I want to plug in my heating pad and nurse my aching tennis elbow.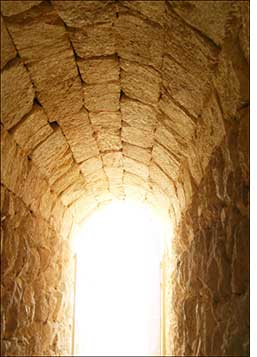 The Southwest Chief follows the route of the Old Santa Fe Trail and passes through Raton, New Mexico, ascending 175 feet per mile to its highest point at 7,588 feet. Martha H, a massage therapist from Albuquerque sits next to me.
Martha is a 40-year-old new age gal with headband and crew cut. I share two days of The Wall Street Journal with her. She marvels at the quality of the writing.
The conductor announces first-call 5:30 dinner, and the train is running full. Clearly I will not have two seats to myself tonight, but that's OK because Martha is hot.
We  breeze past pinon trees and dry, red rock. Gerry Mulligan's baritone sax plays through my headphones and Amtrak's horn scatters a distant herd of grazing cattle.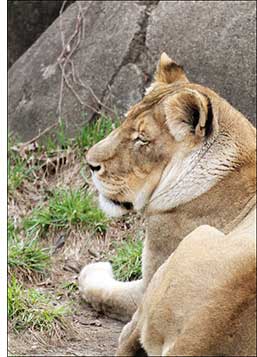 It's October 2002, and the Republicans want to shut down long haul passenger rail travel because it doesn't turn a profit. Amtrak gets 500 million dollars a year from the federal government, but that's not enough to keep it running.
After paying out retirement benefits, Amtrak is left with $231 million to run a railroad that crisscrosses 25,000 miles of the U.S. Compare that with San Francisco's 95-mile Bay Area Rapid Transit District with its operating budget of over $300 million, and it's hard not to be impressed with what Amtrak has accomplished.
The federal government gives airports 13 billion dollars a year.  Highways  get 30 billion dollars. Thefederal government spends over one billion dollars a year removing road kill and salting the roadways.  Yet, it expects Amtrak to operate on crumbs.
However,  9/11 and the attack on the World Trade Center might have been Amtrak's salvation.
On 9/11, domestic air travel came to a halt, but Amtrak was  running on schedule as if nothing had happened.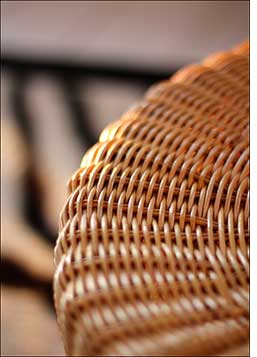 That's when America learned it's good to have a reliable, backup transportation system handy.
The Southwest Chief  plows into the darkness, reaching an astonishing speed of 90 miles per hour.  We bounce a little bit, but the CD player isn't skipping, and my fingers have no problem hitting all the right keys on my little Alphasmart computer.
I'm amazed by the generous width of the train. Each row, separated by a generous aisle, has four wide reclining seats with fold-down trays, foot and leg rests, and overhead reading lights. I will sleep well tonight, especially after I take my sleeping pill, a necessity for traveling coach.
This marks the end of the SIXTH installment of "The Last Hoorah." Click this link if you'd like to read the seventh and most recent episode. If you'd like to start from the beginning, then please click this page.
Thank you for visiting Chucksville.
Please sign my guestbook.
Google search is simple: just type whatever comes to mind in the search box below and hit ENTER or click on the Google Search button. Google will then search the entire chucksville.com website for pages or documents that are relevant to your query!