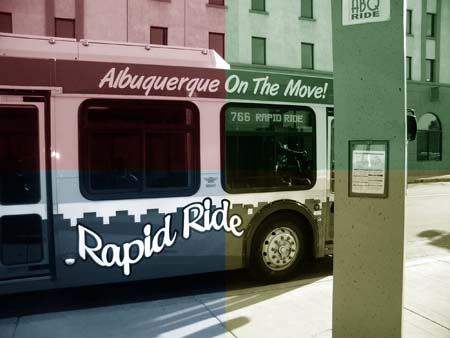 Fill 'er Up!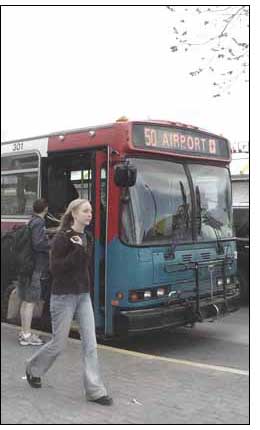 As the price of gasoline slowly but surely inches its way up to $3 a gallon, you would think that commuters would be looking for a different way to get to work, rather than climbing into their cars.
Think again.
People are driving their cars in Albuquerque with a vengeance these days. Pedestrians take their lives into their hands when they cross Central Avenue at noon in the University area.
I gave up driving to work when I was hired at the University. I would jump on my trusty ten-speed bike every morning and ride the requisite three miles to work. It was a heluva ride, practically all up hill, and after a few years I had thunder thighs.
All that ended after a car hit me. The fellow who pulverized my bicycle was a grad student and he was driving without insurance. The accident occurred on University property and because UNM is governed by a different set of laws than those covering the city, the campus police chose not to pursue the matter.
As it turned out, all that was damaged was my bicycle and my pride and when the guy who hit me threatened to sue me for the damage I caused to his vehicle, I chose to let bygones be bygones and not pursue the matter.
Getting hit by a car (and surviving) is one of those reality checks that make a person reassess their lives. I realized that automobile traffic had increased so much since I had first starting riding my bike to work that it had become downright dangerous.
It was then that I chose to patronize the Albuquerque Bus system. Albuquerque has a pretty good bus system that runs from dawn to dusk and until the wee hours on weekends. It took me a good week or so to make any sense of the schedules.
The bus service has come a long way since I first started riding it. A diesel-electric "Rapid Ride" system now travels up and down Central Avenue, delivering express service to those who have the energy to find one of its bus stops. The enormous distances between the Rapid Ride stops appear to be a point of contention for many commuters.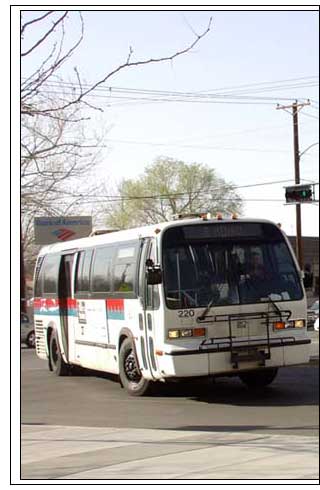 For example, it is 16 mortal blocks between the stop at Rio Grand Blvd. and its next stop at the Federal Building downtown. That's a 16-block gap in one of the most populated places in Albuquerque. This 16-block gap also happens to be around where I live. Consequently, I am forced to take the local bus and because the number of local buses have been cut in half to accommodate the Rapid Ride buses, I have to leave my house at 7 a.m. instead of 7:20 a.m, in order to get to work by 8:00.
I'm not complaining (really). I'm just stating the facts in order to comfort those who share a similar experience. I suppose having one or two half-empty Rapid Rides whisk by me every morning while I wait for the cramped local bus is called progress.
Unfortunately, the locations of Rapid Ride stations in the downtown area are determined by cultural landmarks (like the botanical gardens and Tingley Beach), not where commuters need them.
There was a time when I did complain about the bus system, and that took its toll on me. Nobody listened to what I had to say and if I got any response at all, it was simply lip service. These days I actually find myself defending the city and its bus service because they seem to be the target of some unfair and mean-spirited attacks.
The city bus system is actually pretty good. It takes me where I want to go and it gets me there fast. The time I spend waiting for a bus and the time I spend on the bus is occupied with reading the morning paper and people-watching. I'm very glad not to have to be in my car. I'm glad to save gas and money and I'm ecstatic that somebody else is doing the driving. I'm thrilled to be doing my bit for the environment and minimizing my risk of getting into an accident.
So, next time you almost get a heart attack while filling up your tank and watching those numbers rise, consider taking the bus: You'll be glad you did.
Thank you for visiting Chucksville.