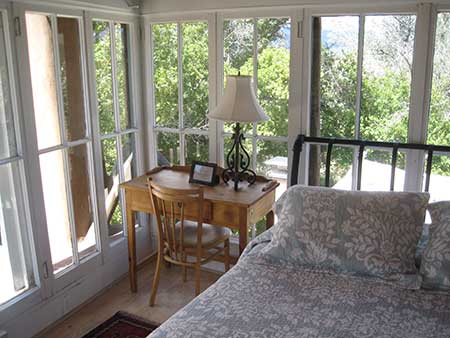 The Last Hoorah
Episode #8 (Updated April 14, 2017)
by Charles Reuben
Edited by Linda Schwebke
Click here to start from the beginning

The photos shown below were created by Dave Niblack of imagebase.net. These photos are not related to the story. Dave's photos are here to add some much needed color to my gray text: Thanks for your support, Dave!
10:30 p.m.
I awake to the sounds of five-year-old Brian playing with blocks directly above my bedroom. I join him and help build majestic towers, railroad tracks, stations and abstract sculptures.
Blaze made the building blocks in his well-equipped garage workshop, and they rival anything you can find in the store. Perfectly shaped blocks, arches, and planks with edges sanded smooth and lightly varnished. He makes picture frames too, and he is working on a bureau with relief panels. "Measure twice and cut once" is his motto.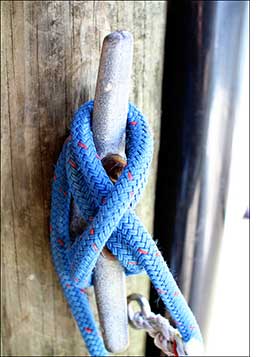 I am part of a large family now, and when everyone is awake, we eat breakfast consisting of bacon, toast, and eggs, complimented with spicy hot pickled East Indian sauce. Then we're off to visit a friend on Sheridan Road, who is throwing a party.
Our hosts are selling imported pottery from China, and they plant a real estate sign painted-over to announce the event in the front yard. We build a huge bonfire in the backyard, roast hot dogs, drink beer and stand in the pouring rain, occasionally seeking refuge in the garage.
I find myself mingling with an out-of-work stockbroker and a pharmacist who used to compound his elixirs.  He introduces me to his interior decorator son.
I am thinking that I am 44 years old, and I run a copy center for only $10 an hour at the University.  But upon reflection, I realize that I have nothing to be ashamed of.  Times are hard, and anybody with a steady job is doing well.
And Blaze is the perfect host, carrying around a huge beach ball asking, "Is everybody having a ball?"
But he isn't dressed warmly,   and that worsens an already bad cold. By the time we return home, he is sick.
The house is now silent, and I'm lying in my warm bed with the heating pad resting on my aching arm.
I've been thinking about the way Blaze relates to his wife, Amber. No matter how mean he gets, when he goes too far, he does not let things fester as I do with Frida.  After they have exchanged words, he walks up to her, pushes back her hair, kisses her and apologizes for being an ass.
Then it's all over. No long letters. No bad feelings. No talks of divorce or leaving the house. And if he gets upset or the kids start driving him nuts, he will head into the workshop and "cut some wood."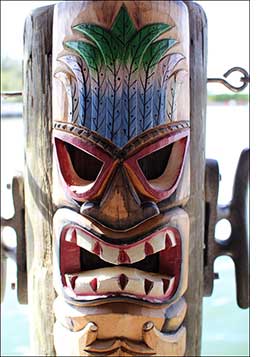 Monday, Dec. 17
Early morning.   I awake sore from sleeping in unnatural positions on Blaze's rock hard bed. I am accustomed to sleeping on a much softer foam mattress next to a warm, skinny companion with whom I cuddle.
My health remains good, as does the weather and I notice that I have not forgotten much, except my dental floss and prescription fungal killer, which doesn't work that great. A mysterious itch has developed on my ankle. It is driving me crazy.
All in all, things are going well. I am not hung over with a splitting headache, generally the case when Blaze and I get together. We are most definitely pursuing a saner lifestyle these days.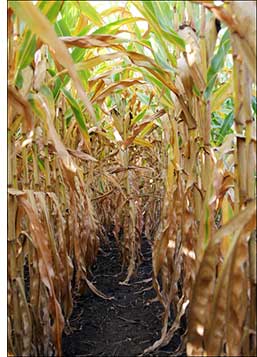 It is early morning, and I see a ray of sunlight working its way down the basement steps. I am the first one up and take a long hot shower. I don't feel guilty about using all that water, as I would back in New Mexico, with Lake Michigan just down the street.
No matter how hard I push myself, I am a very slow mover and a snail compared to Blaze, who pulls together breakfast for his entire family in five minutes flat. He goes to it with much banging of pots and pans and gets the job done fast.
Last night I labored for five minutes mashing potatoes and rutabagas as if I were mixing cement. Blaze takes one look at the potatoes, another sad look at me, grabs the bowl and has it done in five seconds.
I spend the morning visiting Blaze's rental units located in a western suburb called Gurnee., Blaze rents his apartments in a quiet residential community for over $1,000 each and enjoys the rewards, as well as the pains of being a landlord. And I know them well for I am the son of a landlord.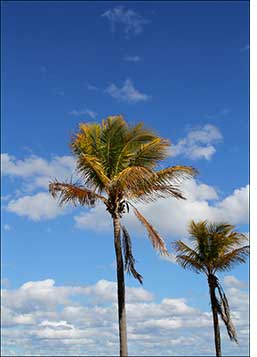 Stained carpets wear out, closet doors become misaligned and leaking toilets require adjustment. Things I would replace without a moment's hesitation, he repairs so that he can save money.
The whole family is sniffling, coughing, and sneezing. Brian moans, "Mommy I don't feel very good." Amber looks at me with knowing eyes. "You know Chuck," she said, "The incubation period of a cold is three days."
I devour seven oranges in quick succession over the kitchen sink, orange drool running down my chin. "I hope I am not offending you with my slobber, Amber," I say.
She does not mind.
In the morning, I accompany Amber to drop 3-year-old India off at preschool. Afterward, we stop by the grocery store where I buy dental floss, an Italian sub, fruit and a four-pack of little wine bottles for the trip.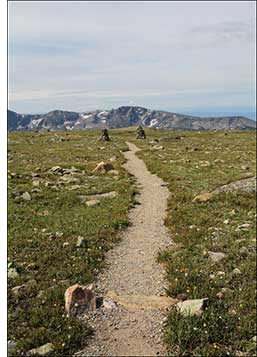 Later, Blaze drives me to the Glencoe train station after watching a bit of "State and Main," with Alec Baldwin. I have to catch the Metra to Chicago. It is time to continue my trip.
Upon arriving at the Amtrak ticket counter in Chicago, I am a sticky, sweaty mess. I checked my big bag and asked them just to ship it all the way to Hollywood Florida via Washington D.C.
I eat my sub in the Great Hall of Chicago's Union station, dwarfed by its lofty ceiling and Roman columns.
7:30 p.m. The lights of Chicago, the iron bridges, and skyscrapers recede as I leave the city of broad shoulders, the windy city, the  place of my birth. Smokestacks belch fire at the end of long chimneys and rivers entwine themselves through endless refineries.
This train, the Capitol Limited, is like the Southwest Chief, booked solid.  In fact, it is 15 percent overbooked, so newly boarded passengers find a seat in the lounge car. I consider myself lucky to get a window seat in the coach car.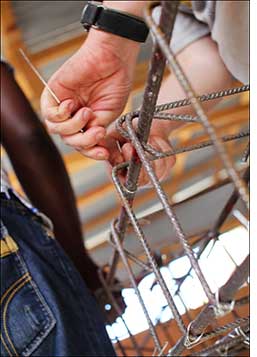 A senior citizen named Barbara sits next to me and she seems infinitely patient with my scattered tendencies. She is from a small town in Illinois and takes pride in the businesses that call it home. She carries just a few small bags.              
She turns down my offers of juice, newspapers, and conversation. She closes her eyes and falls asleep.
I go to the dining car for dinner and have salad, prime rib and baked potato for $20 including tip. The subject of Amtrak and trains dominates the dinner conversation.
My tablemates and I discuss politics. The food is excellent. It is cooked to perfection and delivered almost instantaneously. The service is outstanding and my cup is kept filled to the brim with delicious coffee.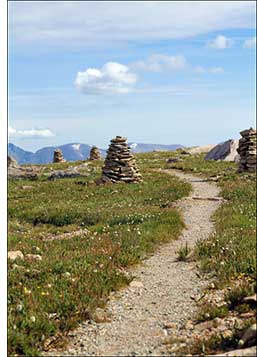 Back in coach, we pass endless residential neighborhoods whose Christmas lights pierce the darkness. There is no snow anywhere, which is very strange for this time of year but a godsend for my travels.
The lights get far and fewer in between as the train picks up speed.
Barbara has passed out in the most unbelievably uncomfortable position imaginable. I would require massive sedation to fall into such a deep sleep.
I need to read the New York Times, Chicago Sun-Times and Tribune before I sleep. And there is also a small bottle or cabernet sauvignon that has to be consumed.
The noisy children behind me have settled down and people are starting to talk in low whispers. The train slowly buffets from side to side and rocks and rolls over the switches and rails.
The seat cushions have no cush left. My butt is starting to hurt. It is time for me to explore the train.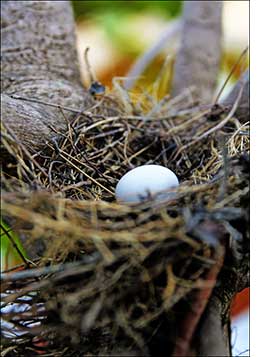 10:15 p.m. Just gained an hour.
Some silly movie is playing in the observation car, and the coach car is getting quieter and quieter with every passing moment. Time to crack open another small bottle of wine.
The Capitol Limited is similar to the Southwest Chief. The coaches are more modern, but the bathrooms are about the same size. There are a lot of them scattered about, so there is not much waiting and you can occupy them as long as you please.
I'm used to small bathrooms; the bathroom in my tiny adobe house is like a closet, so I don't mind negotiating a small space. The hard-working attendant keeps them clean and tidy.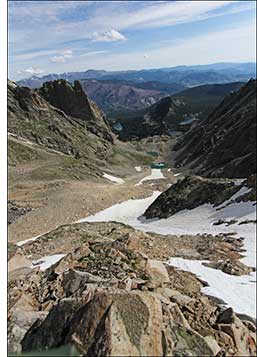 The roadbed and the rails are bumpy but tolerable.
7:30 a.m. Somewhere in Pennsylvania.
I am not following the maps I had so intricately prepared at the copy center. I haven't seen much of the countryside because we are traveling at night. We are now starting to see heavily forested trees, big hills, and vast rivers.
I took a sleeping pill last night and slept a little bit but am not feeling all that refreshed now. It was challenging to assume a comfortable position and the cushions are hard.
I'm waiting for the dining car to open and looking around my seat, appalled by the way I have scattered my stuff around me.
9:30 a.m. Children are starting to wake up and make noise. The sun has come up to reveal cloudy skies and the rapid river beside us makes for a lovely view.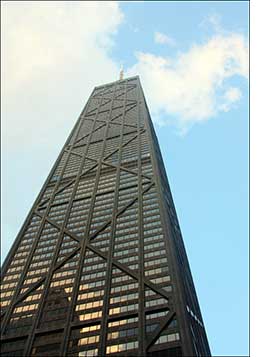 I slept a bit last night and must look like a wreck with bloodshot eyes but not as sore as I could be. If nothing else, my sleeping pills do a good job of relaxing my muscles and keeping me from falling into positions I will later regret.
I am sitting patiently, listening to Eric Satie on the CD, and starting to feel better. I think we will arrive in Washington DC on time. Barbara is off in the observation car munching on nuts. She hasn't been in the dining car yet and must be saving a ton of money.
I get up and walk to the dining car.
I order an omelet for breakfast with croissant, coffee and hash browns for $10 including tip. I share the table with a huge black guy who drove somebody's car to Chicago and is now heading back to his home in New Jersey. The conversation is pleasant, and the food is good, but bland, just as one would expect from Midwestern fare - neither offensive nor challenging to the palate . . . safe.
The weather is unseasonably warm. I remove my long underwear and relish the freedom of not having my legs constricted. I have mislaid the Amtrak pillow, but my inflatable travel pillow is doing the trick. In the distance, a large windmill slices the air.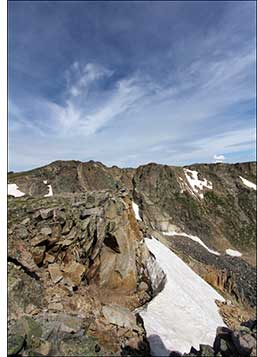 Windmills fill the distant skies. It's good to see alternative technology take hold around the country.
The music is making me sleepy.
12:50 p.m. Somewhere in West Virginia. I've passed through more long tunnels and viewed more rivers than I can count. The trees are barren, but the sun is breaking through heavy clouds, offering hope of clearer skies somewhere down the line.
The river we are following is full of rocks and small islands from which grow large trees. The conductor tells us to start cleaning up and prepare for arrival in Washington DC.
As if on cue, my stomach is starting to rumble, which I take as a sign to take a pill prescribed for diarrhea.
The sun is breaking through the sky as we reach the Rockville station, the last stop before Washington DC.  The trees are, for the most part, lacking in leaves, but there is green on the ground, shrubs and vines. There is no snow anywhere.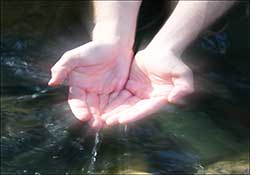 The architecture is distinctly Victorian, narrow houses with steep roofs; even the newer developments emulate the older buildings.         
I don't see a lot of industry at this point, just lovely,  picture postcard communities complete with white steeple churches.
It is time to prepare for departure to the next leg of my voyage, the long trek to Hollywood, Florida. I'm fairly calm now.  Must be the Gregorian Chants I've been listening to all morning.
This marks the end of the EIGHTH installment of "The Last Hoorah." If you'd like to start from the beginning, then please click this page.
Thank you for visiting Chucksville.
Please sign my guestbook.
Google search is simple: just type whatever comes to mind in the search box below and hit ENTER or click on the Google Search button. Google will then search the entire chucksville.com website for pages or documents that are relevant to your query!