Spankey Lee, Minstrel
A YouTube Video by Charles Reuben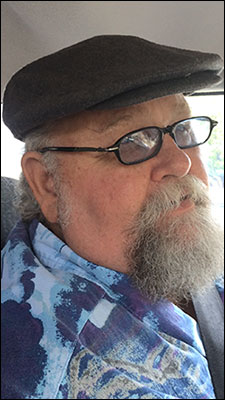 Spankey Lee has been pleasing crowds with his guitar playing and vocals since his career as a musician began at the age of 14. Spankey has performed nationally, from the east coast to the west.
Although Spankey has starred in various Albuquerque bands, playing rock to swing on instruments ranging from banjo to upright bass, the guitar is his first love. His solo work adapts to accompany a noisy bar or an atmosphere of fine dining with a wide variety of styles classic and modern, including jazz, folk, rock, blues, swing, and easy listening.
A self-contained one-man show, Spankey owns all the equipment necessary for professional lighting and sound at any venue, be it a large public concert or an intimate backyard party. With a constantly expanding play list that currently includes over 250 songs, Spankey Lee is a seasoned musician and can accommodate many requests.
Available for restaurants, bars, nightclubs, special events, company parties, weddings, barbecues, and holidays; Also available, concert lighting, PA sound, and laser light shows along with sales and service for permanent installations.
Call 328-5273 for booking and availability.


Google search is simple: just type whatever comes to mind in the search box below and hit ENTER or click on the Google Search button. Google will then search the entire chucksville.com website for pages or documents that are relevant to your query!