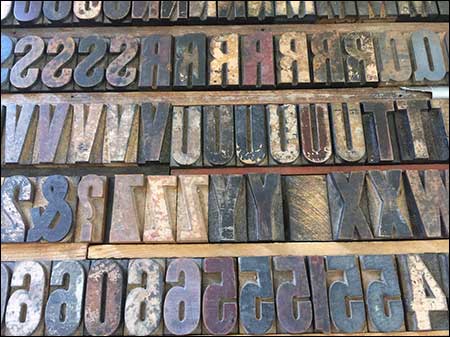 The Last Hoorah
Episode #12 (Updated October 16, 2017)
by Charles Reuben
Edited by Linda Schwebke
Click here to start from the beginning

The photos shown below were created by Dave Niblack of imagebase.net. These photos are not related to the story. Dave's photos are here to add some much needed color to my gray text: Thanks for your support, Dave!
9:30 p.m. Port of Miami
"We've left port," I said to Mom, "Look at the skyline against the side of the window. You can see it move."
"No Chucky, the ship is not moving," Mom said flatly. I went outside, and she was right: the ship was still in port and had not moved an inch, and I felt as if I was the crazy one. I've got to lay off the sleeping pills, I told myself.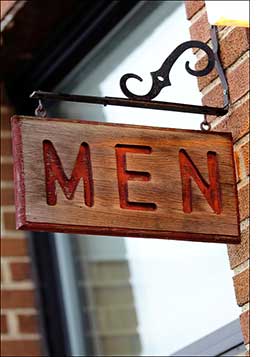 I spent a while watching neatly parked shipping containers in the Port of Miami get stacked into cargo ships by men who operate massive cranes.
Returning to the cabin, I found Mom on the cell phone raving to Uncle Mike and Aunt Leah about our cruise ship, the Celebrity Horizon. We're going to lose our cell phone signal soon, and the only means of communication after that will be the ship's satellite phone, which costs $9.50 a minute.
The head steward arrived at our cabin with a fancy electronic gizmo that zeroed out the mess I made of the room safe and allowed us to once again unlock its door. He spent some time instructing me on how to properly open and close the safe so that I would not be bothering him again.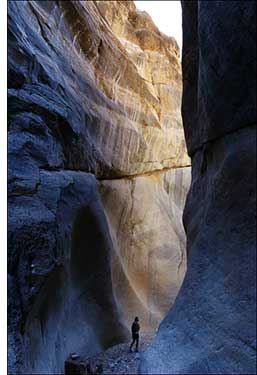 At dinner, our tablemate Allen warned us against getting too complacent when sightseeing ancient Mexican ruins. He told us about his visit to an old sacrificial pit where he was bitten by a venomous spider. The poison went directly to his vital organs, and he passed out. Coca-Cola was administered to his wounds by the local natives, and he received antibiotics after returning safely to the US. Allen credits Coke for saving his life. He said that these poisonous spiders can find a home just about everywhere (especially in your shoes) so you've got to watch where you put your feet!
The hour is late. Aside from screwing up the cabin's safe, losing my bathing suit, almost driving Uncle Mike's car into a semi, and spilling some salad dressing on my formal clothes, it's been a beautiful day.
Now it's time to haunt the ship before I go to bed! We're still in port now, but I can feel the boat move a little bit: I do believe we are setting off on a grand adventure!
Saturday, Dec. 22, 6 a.m.
Mom's right. There is something extraordinary about this cruise. The size of this ship, the 47,000-ton Celebrity Horizon, seems perfect, and its 1,800 inhabitants seem content.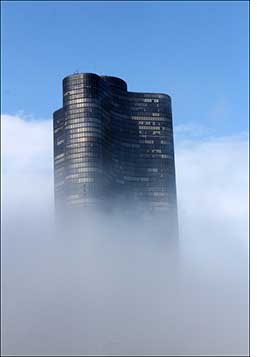 I stayed up late last night and walked around the ship. It's half the size of the Carnival Elation, but it has everything anybody could ever need. Everything seemed so overwhelming on the 70,000-ton Elation and its 2000 passengers. Everybody seems friendlier aboard the Horizon. The crew mingle with the passengers: They eat with us, and they rendezvous with each other. They are not putting on a show of aloofness, nor do they appear to be under orders to keep their distance from the passengers.
I saw "Planet of the Apes," the latest, reimagined version last night in the Palladium Show Lounge. This beautiful auditorium had no pillars to obstruct the view. Most big cruise ships need massive, towering supports to keep the space from collapsing under the weight of the decks above but this theater did not. There was also a nightclub, The Zodiac Club, with beautiful girls dancing by themselves like nymphs in a dream. I wanted to join them, but I was exhausted and needed sleep.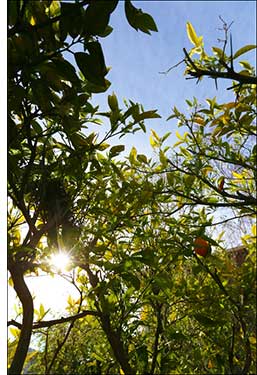 8 p.m. Our X-Green Beret dinner mate, Allen, brought these facts to our attention as we were engaging in our usual lively dinner conversation. The U.S. has a total of 2 boxes of anthrax stored somewhere in Georgia. The Russians, on the other hand, have manufactured over 20 million pounds of it, most of which is unaccounted for. Also, there's a nuclear bomb missing somewhere in Russia. Further, it is a fact that after the Sept. 11th attack, the oil supplying Arab nations lowered the price of oil to under $1 a gallon to keep the US from sliding into a depression.
I pointed out to Allen that immediately after the attack the price went up, but he said that price rise occurred directly at the pumps, motivated by good old American greed. After that happened, the distributors were shamed and the price of oil immediately sank to its current level of almost under a dollar a gallon. And third, and most frightening of all, it appears the money to finance the Taliban is coming directly from China. I was horrified. "There's no way on earth we can take on China," I said, and Allen agreed.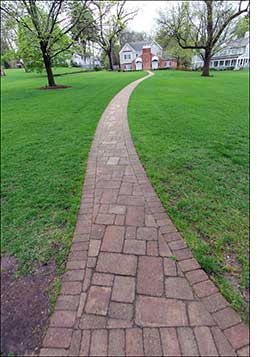 The next day, Mom and I got off the ship at Key West and instead of getting on the $20 tour of Old Town, jumped on the $6 shuttle bus and saw every nook and cranny of the Island.
We shopped for a sun visor because Mom forgot to bring her hat on this trip. She found a nice green one for only $9. Then she wanted to go back to the ship, and we headed for the Coral Seas Cafe where we had lunch. Mom and I took our time eating, and I was in no hurry to go anywhere. Maybe I'm getting blasé but now that I'm on my fourth cruise; all these ports of call are starting to look alike. I eventually worked up some enthusiasm, settled Mom into our little cabin, disembarked the Horizon and entered Key West. I walked past the Hemmingway house and the Truman House and the Audubon House. But the best sight of all was this decrepit old church on Duval Street that cost me nothing to visit.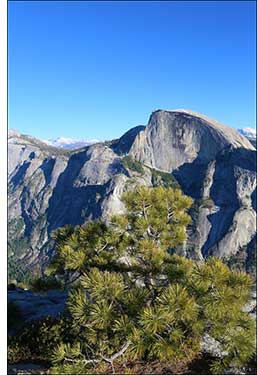 I only had an hour to see the town but got in a good walk and saw quite enough. The only thing I bought was a tiny plastic bottle of Gold Bond powder for the enormously inflated price of $7 to address a nasty case of fungus that appears to be growing on my crotch. Welcome to the tropics.
I found a public phone booth and gave Frida a call using my calling card. Everything was fine at home, and Frida was glad to hear from me. In the background was a fellow playing the trumpet and in front of me were a couple of lazy chickens clucking. Key West thousands of chickens milling about the streets.
I've been eating quite healthy; generally, two entrees per meal and I feel great. Most of these first-time cruisers wouldn't think about asking for two entrees, but as a seasoned veteran, an old salt, I know that my third-world country waiter wouldn't hesitate to accommodate the needs of my ever-famished stomach. The only time they'll look at me askance is if I don't finish my plate. And I always clean my plate!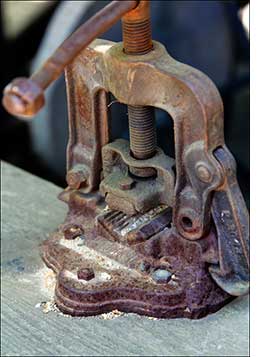 Let me tell you something: That flu shot I took a few weeks ago was one of the best damn things I've done all winter long. Don't ever let anybody tell you that it doesn't make a difference. Despite incredible odds, I have managed to stay fit as a fiddle with hardly a sniffle.
The weather has been and continues to be gorgeous. The seas, though choppy, can barely be felt on this steady ship. This evening, before dinner, Mom and I attended the Captain's table, the only time during our trip when I can wring out a free drinks. I drank four whiskey sours and two lime daiquiris. Mom had a sip of the latter. As the boat was swaying (and so was I) Mom asked me for a dance, and we cut a rug to some old Glen Miller songs. She's quite a good dancer for an 87-year-old woman.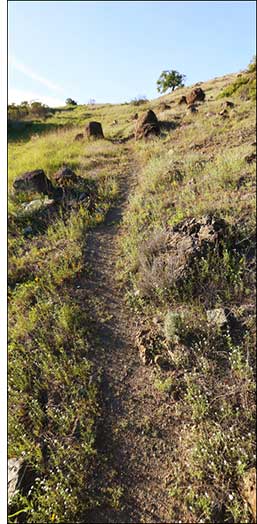 The elegant glass and mirrored decor of The Horizon appeals to me, unlike the interior decoration of The Carnival Elation whose walls were covered with gaudy pictures and classical motifs. I'm sure there are cameras behind these mirrored walls. This cruise line does not make their waiters sing and dance like clowns after dinner. There is a certain quiet dignity to our dinners, and the food is fabulous. I had duck a l' orange tonight, escargot, prime rib and cherries jubilee as well as Mom's duck, which she decided not to eat.
I am stuffed, but I don't think I have put on a pound. Where in heaven's name does it all go? Who knows? Who cares? It's time for the evening's entertainment!
This marks the end of the TWELFTH installment of "The Last Hoorah." If you'd like to start from the beginning, then please click this page.
Thank you for visiting Chucksville.
Please sign my guestbook.
Google search is simple: just type whatever comes to mind in the search box below and hit ENTER or click on the Google Search button. Google will then search the entire chucksville.com website for pages or documents that are relevant to your query!