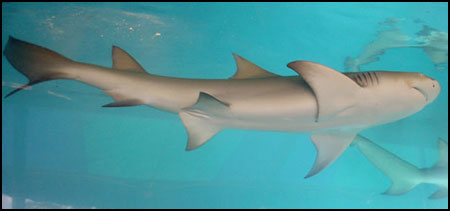 How Fowl & Fair!
I can't imagine passing up the opportunity to go to the New Mexico State Fair. It's like going to my annual college reunion or throwing balls to my dog on weekends: Nothing is going to keep me away from it.
I must say, however, that my patience is growing thin with the annual event and I would like to take this opportunity to address some of my main concerns.
First off: The new and improved name of the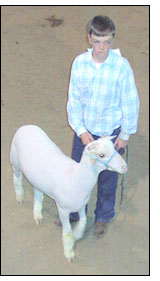 place where the fair takes place, "Expo New Mexico," is bogus. Everybody knows that The State Fair takes place at "The State Fair Grounds" and any attempt to change its name to something else is misleading.
The last event that had the right to call itself to call itself "Expo" was the 1967 World's Fair in Montreal. As a 10-year-old boy I remember visitings its 90 foreign, provincial, industrial and themed pavilions. I was so overwhelmed by it that I became separated from my parents and got lost. Fortunately I remembered my cousin Harriet telling me that if I did get lost, I should return to the geodesic dome at the American Exhibit where I was found by my frantic parents, safe and sound.
Another thing that bugs me about this year's state fair is that photographs are forbidden at the Art Gallery. I can't think of a gallery or art museum where photographs are strictly prohibited. I may have visited one or two galleries where flash photography was not allowed, but that was because the materials in the exhibit were light sensitive.
I didn't notice anything that delicate or sensitive at this year's state fair art exhibit and it made me wonder why photography was banned. Were the fair organizers intent on condemning the contestants to obscurity or were the entrants so afraid of having their ideas lifted that they felt threatened by casual photographers?
There were some things about the State Fair that were worth the $5 admission. The live shark show, where a man dives into a pool of large man-eating sharks was thrilling, even though the only trick he seemed to perform was getting out of the tank alive.
And I just love to see the guy who does the personality analysis. He stands in front of an enormous machine that, no doubt, heralded the beginning of the computer revolution. He calibrates, he checks dials, he turns knobs, he keeps busy. Although his machine must be as archaic as a linotype machine, he does a brisk business analyzing personalities for $2 a shot and nobody walks away disappointed.
The chickens, goats, horses and sheep were, as always, marvelous to see but even more stunning was the care and love that their young caretakers put into displaying them. Main Street was lined with classic muscle cars from the 70's and the odor food of every description filled the air.
Perhaps the most successful exhibit of all was a half dozen therapists employing oriental acupressure techniques on exhausted fairgoers: A wonderful and relaxing way to end a long day!
As I headed out of the fair toward my bus stop, the heavens opened up and delivered a refreshing and brief thunderstorm. No sooner than it had begun, it was over and the world seemed reborn.
Thank you for visiting Chucksville.